Multifamily Construction Assistant Project Manager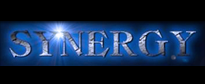 Synergy Professionals, Inc. is a national construction recruiting firm with offices in Atlanta, GA and Chesapeake, VA. We are devoted exclusively to the construction industry. Synergy Professionals is committed to being the best recruiting service available to our clients and to the candidates we present.
See our website at: www.Synergyprof.com
Description
Southeast based Multifamily GC is searching for Assistant Project Managers.  Positions are located in San Antonio, Florida and Pensacola, Florida.  If you do not live locally, a living allowance and travel expenses will be paid.  A sign-on bonus will also be paid your first day of work.
This highly respected multifamily GC has been in business for over 25 years.  All their projects are negotiated, no hard bid.  They are growing and need qualified APMs to help them continue that growth.
You will manage the schedule, costs , subcontractors, pay requests, RFI's, change orders, shop drawings, and all business aspects of the projects.
You will be working on-site. If you do not live in the immediate area of the project a living allowance of $2000/mo. will be paid, and expenses to travel home will be reimbursed.
You must have a 4-year construction related degree.
You must have at least 2 years of experience working for a GC or Developer/builder on stick-built garden style, podium, student housing, or urban style ground-up multifamily construction.
Compensation:  $80,000-$85,000, per year depending on experience.  Excellent benefits package, Travel costs and out-of-town living expenses paid.  Starting Day Bonus up to $10K.
Keywords: construction jobs,  PM, Project Manager, MF, Multifamily, multi-family, hotel, hospitality, resort, convention center, wood frame, stick frame, stick built, apartments, condominium, condominiums, apartment, Prolog, Timberline, builder, Southeast, Pensacola, San Antonio, Orlando, Florida, FL, construction jobs   PM, Project Manager, MF, Multifamily, multi-family, concrete frame, apartments, hotel, hospitality, resort, convention center, condominium, condominiums, apartment, Prolog, Timberline, builder,  PM, Project Manager, MF, Multifamily, multi-family, apartments, condominium, condominiums, apartment, Prolog, Timberline, builder, student housing, assisted living, garden style, stick built, Southeast, Pensacola, San Antonio, Orlando, Tamp, Clearwater, Lakeland, Orlando, Jacksonville, Gainesville, Ft. Myers, Sarasota, Bradenton, Tallahassee, Panama City, Pensacola, Ft. Walton beach, Florida, FL, Mobile, Al, Montgomery, AL, New Orleans, LA, Louisiana, Hattiesburg, Mississippi, MS, Alabama, panhandle, Destin, Florida, FL, 230803-APM,