Multifamily Construction Assistant Superintendent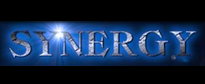 Synergy Professionals, Inc. is a national construction recruiting firm with offices in Atlanta, GA and Chesapeake, VA. We are devoted exclusively to the construction industry. Synergy Professionals is committed to being the best recruiting service available to our clients and to the candidates we present.
See our website at: www.Synergyprof.com
Description
Atlanta-based Multifamily developer/builder and third party contractor is searching for an Assistant Superintendent for multifamily renovation and new construction projects.
This is an entry level supervision & management position working with the Director of Construction who will train you in all aspects of the construction process as preparation for advancement opportunities within the company.
This company builds their own multifamily projects, operates and manages them, and renovates their properties as needed throughout the Atlanta area. Typical projects are mid to high-rise residential, and garden style apartments.
Responsibilities:
You will be on-site and report directly to the Director of Construction.
Depending on the assignment you may work independently, or with the Director of Construction.
You will be responsible for supervising self-performing crews, coordinating subcontractors, ordering materials, etc.
Work with the Director of Construction to learn construction management systems, scheduling, and construction supervision, while ensuring safety, and maintaining schedule and quality of the work.
Occasional use of your tools for training or assisting subordinates will be necessary.
Your initial assignments will be on renovation projects. Later you will be assigned to new ground-up multifamily projects as part of your ongoing training.
Qualification Requirements:
Candidate must be computer literate and able to use Microsoft Word as a minimum.
You must have at least 3 years of experience working as a Foreman, Assistant Superintendent, or Project Engineer, on renovations of multifamily apartment project(s) for a self-performing developer/ builder, or GC, or for a self-performing drywall contractor.
Ability to speak both English and Spanish is a plus, but not required.
You must currently live in the Atlanta area or be willing to relocate here.
Please note: Applicants must be legally able to work in theS. without sponsorship
Compensation:
$50,000 - $75,000/year, depending on experience, plus benefits
Keywords: construction jobs, Assistant Superintendent, Project Engineer, APM, Field Engineer, apartment renovations, remodeling, office engineer, Multi-family, multifamily, wood frame, residential, garden style, podium, mid-rise, midrise, mid-rise, high rise, Drywall installation, Interior finishes, Tenant interiors, Drywall Subcontractor, Procore, multifamily renovations, remodeling, Microsoft Project, Atlanta, Georgia, GA, ATL, Atlanta construction jobs, Assistant Superintendent, Project Engineer, APM, Field Engineer, Multifamily, residential, garden style, podium, wood frame, stick built, Atlanta, Georgia, GA, 200804-ASUP,