Multifamily Construction Director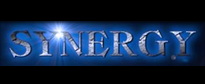 Synergy Professionals, Inc. is a national construction recruiting firm with offices in Atlanta, GA and Chesapeake, VA. We are devoted exclusively to the construction industry. Synergy Professionals is committed to being the best recruiting service available to our clients and to the candidates we present.
See our website at: www.Synergyprof.com
Description
Southern Georgia based developer/builder of multifamily housing has an urgent need for a Director of Construction.  This person will be in charge of the construction of all projects for this company with multiple superintendents reporting to him/her.
These projects are two-story garden style multi-family.   Each project ranges from 50 to 250 units.   They provide basic, quality housing in smaller rural markets.  The units are generally smaller, and energy efficient, targeting the middle class in rural America.  B - class product in tertiary markets.   These projects do not have pools or clubhouses.
This Developer/builder currently has over 1000 units under construction or in various stages of design.  In addition, they have an extensive pipeline of projects to be developed in the future.
You can live wherever you want, but you will be expected to be in the office at least 1 day/week and visit the jobsites as needed to manage the projects.  You can work from home on days you are not needed elsewhere. The projects are located throughout southern GA.  A company vehicle, or allowance, plus gas will be provided.
Qualification Requirements:
You must have at least 10 years of experience in construction with at least 5 years working as a Project Manager, Senior Superintendent, or equivalent role, with multiple site superintendents/builders reporting to you. for a GC, or Developer/builder, of ground-up multifamily construction.
Site development experience (excavation, grading, underground utilities, streets) as well as experience with foundations, framing, and finishing projects is essential.
Proficiency with computers and software for scheduling, cost management, and project management is essential.
Compensation:
$130, 000 - $160,000/year, depending on experience, plus benefits and bonus potential.
Company vehicle, or allowance, and fuel.
Healthcare benefits package.
Synergy Professionals does not discriminate on the basis of race, gender, age, religion, marital status, disability, or any other protected characteristic.  We encourage veterans, minorities, women, and persons with disabilities, to apply. 
Keywords: construction jobs, multifamily construction, multifamily apartments, Project Manager, project Executive, Operations Manager, Director of Construction, VP of construction, Project Manager, Project Director, PM,  Sr. Superintendent, Multifamily, single family, homes, ground up construction, ground-up construction, Multi-family, multifamily, wood frame, residential, garden style, Procore, Microsoft Project, Atlanta, Georgia, GA, ATL,  construction jobs, Project Manager, project Executive, Operations Manager, Project Director, Director of Construction, VP of construction,  Multifamily,  residential,  garden style,  wood frame, stick built, Tallahassee, FL, Dublin, GA, Valdosta, GA,  Dothan, AL, Tifton, GA, Bainbridge, GA, Albany,  Moultrie, Waycross, Cordele, Columbus, GA,  Georgia, GA, 220524-DC,