Multifamily Construction Estimator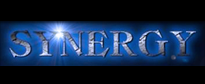 Synergy Professionals, Inc. is a national construction recruiting firm with offices in Atlanta, GA and Chesapeake, VA. We are devoted exclusively to the construction industry. Synergy Professionals is committed to being the best recruiting service available to our clients and to the candidates we present.
See our website at: www.Synergyprof.com
Description
Top 10 National multifamily developer/builder is looking for a multifamily construction Estimator / Preconstruction Manager for their Southeast Division Nashville office.   Other opportunities also in Atlanta. 
This person will perform all preconstruction activities required to estimate multifamily projects and provide progress estimates throughout the design phase.  Project types are garden-style, podium, and wood frame.
You will report directly to the VP of Preconstruction and work directly with the development and construction divisions of the company on a regular basis.
Qualification Requirements:
At least 4 years of experience estimating a wide variety of multifamily projects is essential. Your estimating experience can be while you were a Project Engineer, or a PM assisting the estimating/ preconstruction department.
Must have wood frame construction experience.
Experience working for a developer/builder of multifamily projects is a plus.
Ability to use computerized construction takeoff and pricing software is required.
A 4 year construction related degree is required.
Compensation:
$125K-$150K, depending on experience, plus healthcare benefits, bonus, 401K, etc.
Reasonable relocation expenses will be paid if you do not currently live in the Nashville area.
keywords: construction jobs, estimator, lead Estimator, Preconstruction Manager, Preconstruction Manager, Senior Estimator, estimating, takeoff, Project Engineer, project Manager, Office Engineer, junior estimator, Assistant Project Manager, APM,  campus housing, dorms, pricing,  apartment renovation, apartment, multifamily, multi-family, apartments, units, garden style, HUD, H.U.D housing, construction, Atlanta, GA, Georgia, Southeast, Florida, Nashville, Tennessee, hospitality, Framing, stick, stick-built, wood framed, wood framing,  estimator, lead Estimator, Preconstruction Manager, Preconstruction Manager, Senior Estimator, estimating, Project Engineer, project Manager, Office Engineer, junior estimator, Assistant Project Manager, APM,   takeoff, pricing,  apartment renovation, apartment, multifamily, multi-family, apartments, units, garden style, HUD, H.U.D housing, construction,  hospitality, Framing, stick, stick-built, wood framed, wood framing,  estimator, lead Estimator, Preconstruction Manager, Preconstruction Manager, Senior Estimator, estimating, takeoff, pricing,  apartment renovation, apartment, multifamily, multi-family, apartments, units, garden style, HUD, H.U.D housing, construction,  , Atlanta, GA, Georgia, Southeast, Florida, Nashville, Tennessee, Framing, stick, stick-built, wood framed, wood framing, 210302-EST,