Multifamily Construction Lead Superintendent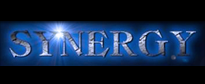 Synergy Professionals, Inc. is a national construction recruiting firm with offices in Atlanta, GA and Chesapeake, VA. We are devoted exclusively to the construction industry. Synergy Professionals is committed to being the best recruiting service available to our clients and to the candidates we present.
See our website at: www.Synergyprof.com
Description
211207
Sarasota, FL
Multifamily Construction Lead Superintendent
Reputable and Stable General Contractor specializing in multi-family and assisted living construction projects has an immediate need for a Lead Superintendent for ground-up, wood frame construction projects in Florida.
Responsibilities include:
On-site supervision of subcontractors and all construction operations, subcontractor scheduling, and material deliveries.
Ensure timely, quality, and cost-effective completion of projects.
Requirements:
You must have at least 7-10 years of experience working as a lead Construction Superintendent on medium-large multifamily projects while representing a general contractor or developer/builder. Owners' representatives will not be considered.
Wood frame/stick- built construction experience is preferred.
Assisted living and/or healthcare construction is preferred but not required.
Must be able to build and maintain excellent relationships with the client and subcontractors.
Must be willing to travel to projects throughout the state of Florida.
Please include a project list with dates, locations, and approximate dollar values with your resume when applying.
Compensation:
$100,000 - $130,000/year depending on experience along with living allowance.
Excellent benefit package including a great healthcare package and PTO.
keywords:  construction jobs, Superintendent, Senior Superintendent, General Superintendent, Lead Superintendent, Construction Manager, new construction, ground-up, ground up, multifamily, apartments, multi-family superintendent, senior living, assisted living, healthcare construction, hotel construction, hospitality construction, multifamily superintendent, units, ground up, Sarasota, FL, Florida, Orlando, FL, Naples, FL, Tampa, FL, St. Petersburg, FL, Pensacola Beach, FL, Gulf Breeze, FL, Navarre, FL, Fort Walton Beach, FL, Destin, FL, Panama City Beach, FL, Callaway, FL, Cedar Grove, FL, Crawfordville, FL, Crestview, FL, Cedar Grove, FL, construction jobs, Superintendent, Senior Superintendent, General Superintendent, Lead Superintendent, Construction Manager, new construction, ground-up, ground up, multifamily, apartments, multi-family superintendent, senior living, assisted living, healthcare construction, hotel construction, hospitality construction, multifamily superintendent, units, ground up, Sarasota, FL, Florida, Orlando, FL, Naples, FL, Tampa, FL, St. Petersburg, FL, Pensacola Beach, FL, Gulf Breeze, FL, Navarre, FL, Fort Walton Beach, FL, Destin, FL, Panama City Beach, FL, Callaway, FL, Cedar Grove, FL, Crawfordville, FL, Crestview, FL, Cedar Grove, FL, construction jobs, Superintendent, Senior Superintendent, General Superintendent, Lead Superintendent, Construction Manager, new construction, ground-up, ground up, multifamily, apartments, multi-family superintendent, senior living, assisted living, healthcare construction, hotel construction, hospitality construction, multifamily superintendent, units, ground up, Sarasota, FL, Florida, Orlando, FL, Naples, FL, Tampa, FL, St. Petersburg, FL, Pensacola Beach, FL, Gulf Breeze, FL, Navarre, FL, Fort Walton Beach, FL, Destin, FL, Panama City Beach, FL, Callaway, FL, Cedar Grove, FL, Crawfordville, FL, Crestview, FL, Cedar Grove, FL