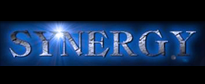 Synergy Professionals, Inc. is a national construction recruiting firm with offices in Atlanta, GA and Chesapeake, VA. We are devoted exclusively to the construction industry. Synergy Professionals is committed to being the best recruiting service available to our clients and to the candidates we present.
See our website at: www.Synergyprof.com
Description
Lexington, KY area design/build industrial General Contractor is searching for an experienced Process Engineer for process design and layout of process piping and equipment for food processing plants. The successful candidate will be able to design industrial process equipment & systems to achieve the desired results while maintaining the most efficient layout and cost effective methods for both installation and material cost.
Responsibilities:
Design process piping & equipment using SolidWorks and AutoCAD, and direct drafting personnel.
Develop, test and implement new industrial production processes.
Develop best practices, routines and innovative solutions to improve production rates and quality of output.
Determine which equipment is needed for the process and arrange for its purchase and installation.
Provide process documentation and operating instructions
Requirements:
Bachelor's Degree in Engineering or related discipline required
5+ years in process engineering for the food manufacturing industry
Experience in process simulations
Working knowledge of process engineering software packages
Ability to use and direct others in the use of SolidWorks, and AutoCAD or CAD software
Familiarity with health and safety regulations for food process installation.
Compensation:
$75,000 - $95,000 per year, plus an excellent benefits package
If you do not currently live in the Ewington, KY area, reasonable relocation expenses will be paid.
Keywords: process engineer, chemical engineer, mechanical engineer, continual improvement process, process improvement, stainless steel pipe, piping,  steel construction, industrial manufacturing design, process piping,  industrial construction, industrial plant, Industrial piping, piping, pipe fitting, rigging, anhydrous ammonia, anhydrous ammonia, Process piping, manufacturing, plant operations, food processing piping, pipe fabrication, construction jobs, industrial construction, industrial plant, Industrial piping, piping, 200519-PE,
Related Jobs