Project Engineer-Civil Construction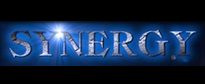 Synergy Professionals, Inc. is a national construction recruiting firm with offices in Atlanta, GA and Chesapeake, VA. We are devoted exclusively to the construction industry. Synergy Professionals is committed to being the best recruiting service available to our clients and to the candidates we present.
See our website at: www.Synergyprof.com
Description
220106
Washington, D.C.
Project Engineer-Civil Construction
A leading Heavy Civil Contractor in the DC region has an immediate need for a Project Engineer or an Assistant Project Manager. At least 5 years of experience on projects in heavy civil construction, specifically railways, rail stations, metrorail stations along with pedestrian bridges/walkways.
Responsibilities/Requirements
Selected candidate must be able to work in the office and field settings during the duration of the projectt
Project Engineers must track transmittals/submittals and must be responsible for all document control for assigned project
Assist PM/Superintendent in document modifications along with conducting daily reports
Bachelor's degree is required for this position
A minimum of 5 years of experience
Compensation: $100,000-$115,000 depending on experience and great benefit package to include healthcare
Keywords: Construction Jobs, Project Engineer, Assistant PM, Assistant Project Manager,  PE, Construction Project Engineer, Construction, Civil Construction, Heavy Civil Construction, Rail Construction, Washington DC, Alexandria, VA, Arlington, VA, Virginia, Maryland, Virginia Department of Transportation, Maryland Department of Transportation, VDOT, MDOT, Washington Metropolitan Area Transit Authority Railway Construction, Metrorail, Metrorail station, VDOT, MDOT, WMATA, DDOT, DCWASA, Transportation Construction, transit, Construction Jobs, Project Engineer, PE, Construction Project Engineer, Construction, Civil Construction, Heavy Civil Construction, Washington DC, Alexandria, VA, Arlington, VA, Virginia, Maryland, Virginia Department of Transportation, Maryland Department of Transportation, VDOT, MDOT, Washington Metropolitan Area Transit Authority Railway Construction, Metrorail, Metrorail station, VDOT, MDOT, WMATA, DDOT, DCWASA, Transportation Construction, transit, Construction Jobs, Project Engineer, PE, Construction Project Engineer, Construction, Civil Construction, Heavy Civil Construction, Washington DC, Alexandria, VA, Arlington, VA, Virginia, Maryland, Virginia Department of Transportation, Maryland Department of Transportation, VDOT, MDOT, Washington Metropolitan Area Transit Authority Railway Construction, Metrorail, Metrorail station, VDOT, MDOT, WMATA, DDOT, DCWASA, Transportation Construction, transit