Project Manager – Commercial Construction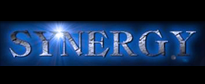 Synergy Professionals, Inc. is a national construction recruiting firm with offices in Atlanta, GA and Chesapeake, VA. We are devoted exclusively to the construction industry. Synergy Professionals is committed to being the best recruiting service available to our clients and to the candidates we present.
See our website at: www.Synergyprof.com
Description
Southeast based General Contractor specializing in commercial, municipal, & governmental construction is searching for a Project Manager. Project sizes range from $500K- $10M. Projects include ground-up new construction, tenant interiors, and demo/rebuild of occupied spaces.
No extended travel required -- you will be home every night.  This is a great employer.  They promote a healthy family/work balance.
This position is responsible for all business aspects of the project, scheduling, pay requests, R.F.I's, change orders, working with the design team, subcontractors, field personnel, and maintaining an excellent relationship with the owner.  Estimating experience is preferred.
This position requires a minimum of 6 years of experience working in commercial, governmental, and /or office construction. A 4 year degree in Civil Engineering or Construction Management is preferred.
Compensation:  $100K-120K, plus benefit package.
Synergy Professionals does not discriminate on the basis of race, gender, age, religion, marital status, disability, or any other protected characteristic.
Keywords:   construction jobs, construction, commercial construction, retail construction, higher education, classroom, tenant interiors, office space, project manager, construction project manager, project management, PM, Senior Project Manager, SPM, Raleigh, Sanford, Fayetteville, Durham, Cary, Greensboro, NC.  North Carolina. construction jobs, construction, commercial construction, retail construction, higher education, classroom, tenant interiors, office space, project manager, construction project manager, project management, PM, Senior Project Manager, SPM, Raleigh, Sanford, Fayetteville, Durham, Cary, Greensboro, NC.  North Carolina construction jobs, construction, commercial construction, retail construction, higher education, classroom, tenant interiors, office space, project manager, construction project manager, project management, PM, Senior Project Manager, SPM, Raleigh, Sanford, Fayetteville, Durham, Cary, Greensboro, NC.  North Carolina