Project Manager – Healthcare Construction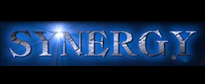 Synergy Professionals, Inc. is a national construction recruiting firm with offices in Atlanta, GA and Chesapeake, VA. We are devoted exclusively to the construction industry. Synergy Professionals is committed to being the best recruiting service available to our clients and to the candidates we present.
See our website at: www.Synergyprof.com
Description
Federal Project Manager-Healthcare Construction
Highly respected general contractor has a need for a Project Manager for healthcare/hospital projects with federal clients. Complete P&L responsibility of all aspects of the construction project. Negotiate subcontracts, manage costs, work with owner & architect, maintain relationships with owner, A/E, and subcontractors.
Requirements:
Must be able to travel 50% of the time during the project and manage multiple projects.
5-10 years of Healthcare/Hospital/Medical construction with federal clients such as Veterans Affairs, NAVFAC and/or USACE.
Bachelor's degree in Engineering, Building Construction, or Construction Management or equivalent experience.
Scheduling and cost estimating experience preferred.
Completed project experience of at least $4 million. Projects must consist of ground up and complex renovations.
Additional opportunities located in Vermont.
Compensation/Benefits: $100-$120K with benefit package to include healthcare.
keywords: Construction Jobs,  Construction Professionals, Project Manager, PM,  Project Manager,  Senior Project Manager, Senior PM, Design Build, Army Corps of Engineers, USACE, EM 385-1-1, CQCM Certified, SSHO, Military, government, federal, NAVFAC,  Department of Defense, DOD, D.O.D, Military, government, federal, NAVFAC, RMS/QCS, Healthcare, Hospital Construction, vertical construction projects, hospital renovations, clinic construction, lab construction, VA, Veteran Affairs, Construction Jobs, Maryland, MD, Baltimore, MD, Quantico, VA, Patrick AFB, Fort Detrick, Fort Meade, Joint Base Andrews, Aberdeen, MD, Fort Myer, Construction Jobs,  Construction Professionals, Project Manager, PM,  Project Manager,  Senior Project Manager, Senior PM, Design Build, Army Corps of Engineers, USACE, EM 385-1-1, CQCM Certified, SSHO, Military, government, federal, NAVFAC,  Department of Defense, DOD, D.O.D, Military, government, federal, NAVFAC, RMS/QCS, Healthcare, Hospital Construction, vertical construction projects, hospital renovations, clinic construction, lab construction, VA, Veteran Affairs, Construction Jobs, Maryland, MD, Baltimore, MD, Quantico, VA, Patrick AFB, Fort Detrick, Fort Meade, Joint Base Andrews, Aberdeen, MD, Fort Myer, Construction Jobs,  Construction Professionals, Project Manager, PM,  Project Manager,  Senior Project Manager, Senior PM, Design Build, Army Corps of Engineers, USACE, EM 385-1-1, CQCM Certified, SSHO, Military, government, federal, NAVFAC,  Department of Defense, DOD, D.O.D, Military, government, federal, NAVFAC, RMS/QCS, Healthcare, Hospital Construction, vertical construction projects, hospital renovations, clinic construction, lab construction, VA, Veteran Affairs, Construction Jobs, Maryland, MD, Baltimore, MD, Quantico, VA, Patrick AFB, Fort Detrick, Fort Meade, Joint Base Andrews, Aberdeen, MD, Fort Myer