Quality Control Manager – Department of Defense Construction Projects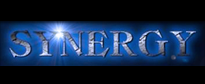 Synergy Professionals, Inc. is a national construction recruiting firm with offices in Atlanta, GA and Chesapeake, VA. We are devoted exclusively to the construction industry. Synergy Professionals is committed to being the best recruiting service available to our clients and to the candidates we present.
See our website at: www.Synergyprof.com
Description
Highly respected national general contractor has a need for a Quality Control Manager for large vertical USACE/NAVFAC construction projects in the Hampton Roads area of Virginia. There are also additional opportunities in Wilmington, NC. And Charleston, SC.
A minimum of 5-7 years' experience in construction quality control on federal government projects is required.  Bachelor's Degree in Engineering, Architecture, Construction Management or equivalent experience is also required.  The selected candidate should have had experience on mid-large size projects in excess of $30M.  Candidate must hold a current USACE and/or NAVFAC CQM Certification.
Salary range $90-$120K to include full benefit package including healthcare.  Relocation and/or housing will be provided for projects in Wilmington and Charleston, SC.
Keywords: Construction Jobs, QCM, Quality Control, Army Corps of Engineers, USACE, EM 385-1-1, USACE CQC Certification, CQCM Certified, SSHO, Military, government, federal, NAVFAC, RMS/QCS, Alexandria, VA, Washington, DC. Norfolk, VA, Richmond, VA, Virginia Beach, VA, Langley AFB, Hampton, VA, Fort Lee, Fort Eustis, Dam Neck, Oceana, Ft. Lee, Newport News, VA, Williamsburg, VA, Quantico, NAS Oceana, Naval Station Norfolk, NOB, Portsmouth, VA, Chesapeake, VA, Wilmington, NC, Ft. Bragg, Sunny Point, Cherry Point. Joint Base Charleston, Camp Lejeune, Onslow, NC, Fayetteville, NC, Goldsboro, NC, Seymour Johnson Air Force Base, Camp Mackall, Elizabeth City, NC, Cherry Point, NC, Havelock, NC, Ft. Belvoir, Alexandria, VA, Washington, DC. Norfolk, VA, Richmond, VA, Virginia. Construction Jobs, QCM, Quality Control, Army Corps of Engineers, USACE, EM 385-1-1, USACE CQC Certification, CQCM Certified, SSHO, Military, government, federal, NAVFAC, RMS/QCS, Alexandria, VA, Washington, DC. Norfolk, VA, Richmond, VA, Virginia Beach, VA, Langley AFB, Hampton, VA, Fort Lee, Fort Eustis, Dam Neck, Oceana, Ft. Lee, Newport News, VA, Williamsburg, VA, Quantico, NAS Oceana, Naval Station Norfolk, NOB, Portsmouth, VA, Chesapeake, VA, Wilmington, NC, Ft. Bragg, Sunny Point, Camp Lejeune, Onslow, NC, Fayetteville, NC, Goldsboro, NC, Seymour Johnson Air Force Base, Camp Mackall, Elizabeth City, NC, Cherry Point, NC, Havelock, NC, Ft. Belvoir, Alexandria, VA, Washington, DC. Norfolk, VA, Richmond, VA, Virginia, Charleston, SC, Fort Jackson, SC.. Construction Jobs, QCM, Quality Control, Army Corps of Engineers, USACE, EM 385-1-1, USACE CQC Certification, CQCM Certified, SSHO, Military, government, federal, NAVFAC, RMS/QCS, Alexandria, VA, Washington, DC. Norfolk, VA, Richmond, VA, Virginia Beach, VA, Langley AFB, Hampton, VA, Fort Lee, Fort Eustis, Dam Neck, Oceana, Ft. Lee, Newport News, VA, Williamsburg, VA, Quantico, NAS Oceana, Naval Station Norfolk, NOB, Portsmouth, VA, Chesapeake, VA, Wilmington, NC, Ft. Bragg, Sunny Point, Camp Lejeune, Onslow, NC, Fayetteville, NC, Goldsboro, NC, Seymour Johnson Air Force Base, Camp Mackall, Elizabeth City, NC, Cherry Point, NC, Havelock, NC, Ft. Belvoir, Alexandria, VA, Washington, DC. Norfolk, VA, Richmond, VA, Virginia.200213-QC,