Quality Control Manager/SSHO-Healthcare Construction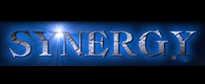 Synergy Professionals, Inc. is a national construction recruiting firm with offices in Atlanta, GA and Chesapeake, VA. We are devoted exclusively to the construction industry. Synergy Professionals is committed to being the best recruiting service available to our clients and to the candidates we present.
See our website at: www.Synergyprof.com
Description
Highly respected general contractor is searching for a dedicated Quality Control Manager/SSHO for hospital/healthcare projects.
• A minimum of two years of experience in construction quality control on healthcare construction projects is required.
• A minimum of five years of experience as SSHO or safety manager.
• Establish, implement and maintain the Three Phases of Control for vertical construction projects. Conduct preparatory, initial and follow-up meetings and inspections.
• Create, update and maintain the project submittal log, provide written daily QC reports, lead and document QC meetings, Identify, create, submit RFI's.
• Coordinate and document the testing and commissioning of building systems. Document and distribute pre-punch lists, punch lists and the completion of these lists.
• Vertical experience (ground up and renovation) on hospitals/healthcare installations with a minimum project size of at least $4M.
• OSHA 30 is required
• 4-year construction or engineering related degree is preferred. CSHT and/or CSP certification is preferred.
• This contractor is also in need of an Assistant Site Superintendent for this location as well.
Salary range: $90K-110K, housing/car allowance, complete benefit package to include healthcare. Relocation package will be offered to the selected candidate. Must be willing to travel based on location of projects.
Keywords: Construction Jobs, Construction Professionals, Construction QC, QCM, Quality Control, QC, QA, Quality Assurance, CQC, CQCM, ASHE, Three Phase Of Control, AFMSA, MEDCOM,, Project Manager, PM, Army Corps of Engineers, USACE, EM 385-1-1, USACE CQC Certification, CQCM Certified, SSHO, Military, government, federal, NAVFAC, RMS/QCS, Lexington, NC, North Caroline, Statesville, NC, Salisbury, NC, Concord, NC, Charlotte, NC, High Point, NC, Camp Lejeune, NC, Fort Bragg, NC, Raleigh, NC, Cherry Point, NC Bartlett, Tennessee, TN, Tennessee, Healthcare, Hospital Construction, vertical construction projects, hospital renovations, clinic construction, lab construction, VA, Veteran Affairs, West Memphis, TN, Germantown, TN, Fisherville, TN, Lakeland, TN, Southaven, TN, Marion, TN, Nashville, TN, Arkansas, Cleveland, TN, Lebanon, TN, Union City, TN, Nashville, TN, Murfreesboro, TN, Construction Jobs, Construction Professionals, Construction QC, QCM, Quality Control, QC, QA, Quality Assurance, CQC, CQCM, ASHE, Three Phase Of Control, AFMSA, MEDCOM,,Project Manager, PM, Army Corps of Engineers, USACE, EM 385-1-1, USACE CQC Certification, CQCM Certified, SSHO, Military, government, federal, NAVFAC, RMS/QCS, Lexington, NC, North Caroline, Statesville, NC, Camp Lejeune, NC, Fort Bragg, NC, Raleigh, NC, Cherry Point, NC Bartlett, Tennessee, TN, Tennessee, Healthcare, Hospital Construction, vertical construction projects, hospital renovations, clinic construction, lab construction, VA, Veteran Affairs, West Memphis, TN, Germantown, TN, Fisherville, TN, Lakeland, TN, Southaven, TN, Marion, TN, Nashville, TN, Arkansas, Cleveland, TN, Lebanon, TN, Union City, TN, Nashville, TN, Murfreesboro, TN, Construction Jobs, Construction Professionals, Construction Construction QC, QCM, Quality Control, QC, QA, Quality Assurance, CQC, CQCM, ASHE, Three Phase Of Control, AFMSA, MEDCOM, Project Manager, PM, Army Corps of Engineers, USACE, EM 385-1-1, USACE CQC Certification, CQCM Certified, SSHO, Military, government, federal, NAVFAC, RMS/QCS, Lexington, NC, North Caroline, Statesville, NC, Camp Lejeune, NC, Fort Bragg, NC, Raleigh, NC, Cherry Point, NC Bartlett, Tennessee, TN, Tennessee, Healthcare, Hospital Construction, vertical construction projects, hospital renovations, clinic construction, lab construction, VA, Veteran Affairs, West Memphis, TN, Germantown, TN, Fisherville, TN, Lakeland, TN, Southaven, TN, Marion, TN, Nashville, TN, Arkansas, Cleveland, TN, Lebanon, TN, Union City, TN, Nashville, TN, Murfreesboro, TN