Residential Project Architect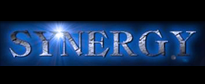 Synergy Professionals, Inc. is a national construction recruiting firm with offices in Atlanta, GA and Chesapeake, VA. We are devoted exclusively to the construction industry. Synergy Professionals is committed to being the best recruiting service available to our clients and to the candidates we present.
See our website at: www.Synergyprof.com
Description
Reputable builder is searching for a Residential Architect for high-end residential projects in Washington DC Metro area.
Responsibilities of this position include:
Work with clients, engineers, consultants, and in-house team members to create the overall design of the project with primary emphasis on the interior spaces.
Prepare interior design and structural drawings for high-end residential projects.
Provide design team leadership from design development to completion.
Requirements:
Architectural or engineering degree and licensed.
Minimum 5 years' experience in high-end architecture.
High level of Revit proficiency with single-family residential projects. Working knowledge of Photoshop or Sketch.
Ability to free hand draw/sketch construction details.
Working Knowledge of Photoshop or Sketch.
Compensation
$100K-$130K /year, bonus potential and full benefits package to include healthcare.
Synergy Professionals does not discriminate on the basis of race, gender, age, religion, marital status, disability, or any other protected characteristic.
Keywords:  Interior design, designer, interior designer, architect, project architect, residential architect, residential project architect, director of design, design director, hotel, mixed-use, residential, autoCAD, REVIT, Design Firm, Architecture, structural design, Architect, 2020, interior design, kitchen and bath, fixtures, finishes, equipment,  Annapolis MD, Arlington, VA, Baltimore, MD, Washington, DC, Bethesda, Gaithersburg, Rockville, MD, Maryland, Virginia, Washington, DC, interior design drawings, sketch, graphic designer, hotel construction, hotel design, multi-family design,  residential design, Graphic design, interior design, designer, interior designer, hotel, mixed-use, residential, autoCAD, REVIT, Design Firm, interior design, director of design, design director, fixtures, finishes, equipment,  Bethesda, Gaithersburg, Rockville, MD, Maryland, Virginia, Washington, DC, interior design drawings, sketch, graphic designer, hotel construction, hotel design, multi-family design,  residential design, structural design, interior design, designer, interior designer, hotel, mixed-use, residential, autoCAD, REVIT, 2020 Design Firm, Architect, interior design, architecture, kitchen and bath,  fixtures, finishes, equipment,  Bethesda, Gaithersburg, Rockville, MD, Maryland, Virginia, Washington, DC, interior design drawings, sketch, architect, hotel construction, hotel design, multi-family design,  residential design, interior design, director of design, design director, designer, interior designer, hotel, mixed-use, residential, autoCAD, REVIT,2020,  Design Firm, interior design, fixtures, finishes, equipment,  Bethesda, Gaithersburg, Rockville, MD, Maryland, Virginia, Washington, DC, interior design drawings, sketch, graphic designer, hotel construction, hotel design, multi-family design, residential design, 2020,  191010-ARC