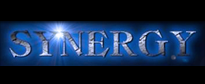 Synergy Professionals, Inc. is a national construction recruiting firm with offices in Atlanta, GA and Chesapeake, VA. We are devoted exclusively to the construction industry. Synergy Professionals is committed to being the best recruiting service available to our clients and to the candidates we present.
See our website at: www.Synergyprof.com
Description
Kentucky based, Southeast regional, Heavy Civil Contractor is searching for a Safety Director. 
Have you dreamed of rural living without traffic and congestion, being near the mountains with hunting and fishing out your back door, yet within 90 miles of Nashville and all its attractions?  You can do that here while making the income as if you lived in a large city.  
Responsibilities:
You will report directly to the Company President
You will be responsible for creating and maintaining safety initiatives and improving the safety programs for the entire corporation.
Travel to worksites throughout the area is required in order to advise and train the site safety manager as well as implement processes and procedures on site.
Requirements:
You must have at least 7 years of experience as a Safety Manager or Director working with a Heavy Civil Contractor specializing in either WWTP or Site Development work.
You must have a Bachelor's degree in Occupational Safety or related field.
A minimum of OSHA 30 certification is required.
You must have a "Safety First" mentality and be willing to ensure safety policies are strictly adhered to.
You do not have to live in the Glasgow, KY area currently, but you must be willing to relocate here – reasonable relocation expenses will be paid
Compensation:
$80,000 - $100,000/year, plus excellent benefits.
If you do not currently live in the Glasgow, KY area, reasonable relocation expenses will be paid.
Keywords: Safety Professional, Safety Manager, HSE Manager, Risk Management, Site Safety Manger, Safety Director, construction jobs,  OSHA, OSHA 30, OSHA 60, HSE, Commercial Construction, industrial construction, Construction jobs, heavy civil construction, mechanic , site development, heavy equipment, iron, dozers, earthmoving, Construction jobs, Superintendent, Construction Superintendent, asphalt, concrete paving, WTP, WWTP, W/WWTP, construction,  construction Superintendent, pump stations, pump station,  heavy civil, water, waste water, wastewater, treatment plant, concrete structure,  structures, clarifiers, digesters, filtration, aeration, concrete tanks, ozone, ultraviolet, tunnels, underground utilities, piping, process piping, yard piping, process equipment, millwright, millwright, underground utilities, process equipment, heavy civil, civil structures, heavy civil, 191118-SAF,