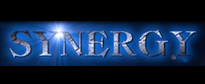 Synergy Professionals, Inc. is a national construction recruiting firm with offices in Atlanta, GA and Chesapeake, VA. We are devoted exclusively to the construction industry. Synergy Professionals is committed to being the best recruiting service available to our clients and to the candidates we present.
See our website at: www.Synergyprof.com
Description
Detroit-based GC specializing in Design Build Water & Wastewater treatment plant projects is searching for a Safety Director to head up the corporate safety program for their company.
This company has grown by over 400% in the past 5 years. They have an excellent safety record and they want to be pro-active to keep it that way.
Responsibilities include:
You will report directly to the Company President
Create and maintain safety initiatives for the entire corporation.
Travel to worksites throughout the area is required in order to advise and train the jobsite personnel as well as implement processes and procedures on site.
Must be able to perform jobsite inspections and report writeups
Work closely with the workman's comp provider and keep them aware of any safety issues.
Requirements:
A minimum of OSHA 30 certification is required.
7+ years in safety and risk management roles for a GC is required.
Experience as a construction safety manager over multiple projects at a time or at a corporate level is required.
Experience with safety processes on water/waste water treatment plant job sites is preferred
A Bachelor's degree in Occupational Safety or related field is a plus..
Compensation:
$90,000 - $120,000/yr, plus excellent benefits.
If you do not currently live in the Detroit area reasonable relocation expenses will be paid.
Keywords: Safety Professional, Safety Manager, HSE Manager, Risk Management, Site Safety Manger, Safety Director, construction jobs,  OSHA, OSHA 30, OSHA 60, HSE, Commercial Construction, industrial construction, Construction jobs, Detroit, Michigan, MI, WTP, WWTP, waste water treatment plant, HSSE, civil construction, 210820-SAF,
Related Jobs