Senior Project Manager – Electrical Construction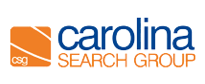 Carolina Search Group is proud to be the industry's experts in construction recruiting.
We work with leading General Contractors, Specialty Contractors, Developers and Owners across the country to find them the most talented individuals in the marketplace.
Description
Must have experience as a Project Manager/Senior Project Manager working for an Electrical contractor.  Prefer some experience with multifamily projects.
Leading commercial/multifamily Electrical Contractor in the state of North Carolina is seeking a Project Manager or Sr. Project Manager to join its team.
This company is growing tremendously and has a large backlog of work, 90% being in the Raleigh, NC area. This means relatively no travel for PM's.
This well respected contractor offers a team atmosphere and competitive compensation (base and bonus) and benefits (vehicle, health insurance etc).
If you are interested in discussing this excellent opportunity in complete confidence, please email your resume and project list through Linkedin or to info@carolinasearchgroup.com
We appreciate your interest but in the essence of time, only qualified candidates will be contacted.