Superintendent-Custom Home Builder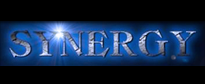 Synergy Professionals, Inc. is a national construction recruiting firm with offices in Atlanta, GA and Chesapeake, VA. We are devoted exclusively to the construction industry. Synergy Professionals is committed to being the best recruiting service available to our clients and to the candidates we present.
See our website at: www.Synergyprof.com
Description
Superintendent – Custom Home Builder
Need a change of scenery and a commute with limited traffic? This is a unique opportunity for an experienced superintendent/project supervisor who has 7-10 years of experience on custom homes more than $5M. Projects are located on the beaches of Delaware or Maryland.
This person will supervise all field activities on ground up, ultra-custom homes. Attention to detail and field experience on custom homes is required. Please include a project list with your resume.
Compensation: $100,000 - $120,000/year, car allowance, benefit package to include healthcare plus bonus
Keywords: Construction jobs, construction superintendent, construction, project supervisor, custom home, custom homes, luxury home, luxury homes, high-end residential, high-end single family home, Easton, MD, MD, Maryland, Rehoboth, DE, Rehoboth Beach, Georgetown, DE, Milford, DE, Seaford, DE, Salisbury, MD, Dover, DE, Smyrna, DE, Middletown, DE, Delaware, Construction jobs, construction superintendent, construction, project supervisor, custom home, custom homes, luxury home, luxury homes, high-end residential, high-end single family home, Easton, MD, MD, Maryland, Rehoboth, DE, Rehoboth Beach, Georgetown, DE, Milford, DE, Seaford, DE, Salisbury, MD, Dover, DE, Smyrna, DE, Middletown, DE, Delaware, Construction jobs, construction superintendent, construction, project supervisor, custom home, custom homes, luxury home, luxury homes, high-end residential, high-end single family home, Easton, MD, MD, Maryland, Rehoboth, DE, Rehoboth Beach, Georgetown, DE, Milford, DE, Seaford, DE, Salisbury, MD, Dover, DE, Smyrna, DE, Middletown, DE, Delaware,