Superintendent – Heavy Civil Construction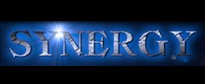 Synergy Professionals, Inc. is a national construction recruiting firm with offices in Atlanta, GA and Chesapeake, VA. We are devoted exclusively to the construction industry. Synergy Professionals is committed to being the best recruiting service available to our clients and to the candidates we present.
See our website at: www.Synergyprof.com
Description
Highly respected contractor specializing in heavy civil projects has an immediate need for a Superintendent for a large project near Hartford, CT.
Must be able to build and maintain excellent relationships with the client and subcontractors.
High school diploma and at least 5-7 years of experience as a Superintendent on heavy civil projects.
Work collaboratively with assigned Project Manager on all facets of the project from pre-construction meetings to post project documentation.
Understand subcontractors' scope of work, drawing and specifications. Complete daily reports and jobsite paperwork.
Attend weekly trade meetings.
Compensation: $100K-$150K depending on experience along with a great benefit package to include healthcare.
Keywords: Construction Jobs, Superintendent, Field Superintendent, Lead Superintendent, Project Superintendent, Heavy Civil, Civil, Site Work, grading, clearing, earthwork, soil, roadways, asphalt, paving, exterior electrical, piping, ductile, sewer, water, reclamation, roadway construction, Manchester, Hartford, Windsor, Farmington, Glastonbury, Middletown, CT, Connecticut, Superintendent, Field Superintendent, Lead Superintendent, Project Superintendent, Heavy Civil, Civil, Site Work, grading, clearing, earthwork, soil, roadways, asphalt, paving, exterior electrical, piping, ductile, sewer, water, reclamation, roadway construction, Manchester, Hartford, Windsor, Farmington, Glastonbury, Middletown, CT, Connecticut. Superintendent, Field Superintendent, Lead Superintendent, Project Superintendent, Heavy Civil, Civil, Site Work, grading, clearing, earthwork, soil, roadways, asphalt, paving, exterior electrical, piping, ductile, sewer, water, reclamation, roadway construction, Manchester, Hartford, Windsor, Farmington, Glastonbury, Middletown, CT, Connecticut. 230806-SUP,