Superintendent – Multifamily Construction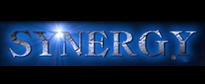 Synergy Professionals, Inc. is a national construction recruiting firm with offices in Atlanta, GA and Chesapeake, VA. We are devoted exclusively to the construction industry. Synergy Professionals is committed to being the best recruiting service available to our clients and to the candidates we present.
See our website at: www.Synergyprof.com
Description
Excellent career opportunity for an experienced multifamily Superintendent.  Large National multifamily builder/developer is searching for an experienced Superintendent for projects in coastal South Carolina, (Myrtle Beach to Charleston).
The initial assignment will be a 370 unit project in Myrtle Beach.  The follow-up assignment will be in Charleston.  This company has long term development plans for developments throughout coastal SC.
This person will supervise all field activities
Qualification Requirements
Candidate must have at least 10 years' experience building wood frame, garden style, multifamily apartments and at least 5 years' experience as the lead Superintendent.
You must live in the coastal SC or NC area, or be willing to relocate here.
Local experience and knowledge of local subcontractors is a plus.
Please include a project list with your resume.
Compensation
Travel expenses and per diem will be paid when working outside commuting distance of your home.
Compensation: $100,000 - $125,000/year, plus benefits and bonus.
Keywords:  Construction jobs, Construction, multifamily, residential, field Supervision, superintendent, Garden style apartments, Southeast U.S., Savannah, GA, residential, superintendent, builder, superintendent, residential, Southeast U.S., GA, SC, NC, Wilmington, Raleigh, South Carolina, Myrtle Beach, Charleston, SC, 200617-MFS,