Traveling Construction Superintendent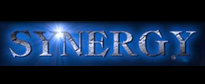 Synergy Professionals, Inc. is a national construction recruiting firm with offices in Atlanta, GA and Chesapeake, VA. We are devoted exclusively to the construction industry. Synergy Professionals is committed to being the best recruiting service available to our clients and to the candidates we present.
See our website at: www.Synergyprof.com
Description
Southeast-based company is searching for a Traveling Construction Superintendent who has experience building pre-engineered metal buildings.  Projects will be light industrial buildings and office/warehouse projects.
Requirements: 
100 % travel is required. No need to relocate.
You must have at least 10 years of construction experience working for a General Contractor, or CM, on office, warehouse or light industrial building projects.
You must have experience with building pre-engineered metal buildings.
You can live anywhere in the Southeast. You just must be willing to travel throughout Tennessee, Virginia, North Carolina, Alabama, Georgia and Kentucky.
Compensation:
$75,000 - $90,000/year base salary, depending on experience.
Additional Bonus for every completed building.
All housing, food, and travel expenses including mileage will be paid.
Healthcare insurance
Synergy Professionals does not discriminate on the basis of race, gender, age, religion, marital status, disability, or any other protected characteristic.  We encourage veterans, minorities, women, and persons with disabilities, to apply. 
Keywords: construction jobs, Superintendent, assistant superintendent, field supervision, travelling construction, traveling, Road Warrior, working superintendent, travelling superintendent, traveling Superintendent, Tenant interiors, pre-engineering metal buildings, PEMBs, Butler buildings, Varco Pruden,  light industrial construction, office/warehouse construction, manufacturing construction,  construction job,  construction jobs, Tennessee, Virginia, Alabama, North Carolina, Georgia Kentucky, Southeast, , Butler buildings, Varco Pruden, commercial construction, light industrial construction, office/warehouse construction, manufacturing construction,  230110