Assistant Project Manager – Highway Construction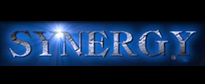 Synergy Professionals, Inc. is a national construction recruiting firm with offices in Atlanta, GA and Chesapeake, VA. We are devoted exclusively to the construction industry. Synergy Professionals is committed to being the best recruiting service available to our clients and to the candidates we present.
See our website at: www.Synergyprof.com
Description
National Top 10 Heavy Civil General Contractor is looking for Assistant Project Managers, Project Engineers, and Project Managers for Heavy Highway Construction projects in the Atlanta area.
This a tremendous opportunity to work for one of the largest and highly respected Heavy Civil GC's in the U.S. managing some of the largest and most prestigious projects in the U.S.
Project types include Hard Bid, Design-build, & P3.
Typical project values are $50 Million - $750 Million.
Responsibilities and Requirements:
Work directly with the Project Manager &/or Project Executive on the job managing all aspects of the project, including subcontractor interaction and management, cost controls, RFI's, change orders, scheduling, and meetings with the owner.
Applicants must have at least 2 years' experience working for a General Contractor on heavy highway or bridge construction projects.
 A degree in Civil Engineering or Construction Management is required.
Compensation:
$70K-$100K per year plus a comprehensive benefits package
Synergy Professionals does not discriminate on the basis of race, gender, age, religion, marital status, disability, or any other protected characteristic.  We encourage veterans, minorities, women, and persons with disabilities, to apply. 
Keywords: construction jobs,  FDOT, GDOT, MDOT, NCDOT, SCDOT, VADOT, VDOT construction jobs, heavy highway, Bridge, roadway, concrete paving, Asphalt paving, Construction, construction jobs, Project Manager, Construction Project Manager, Project Manager, PM, APM, Project Engineer, Assistant Project Manager, heavy civil, highway paving, grading, roadway work, road construction,  traffic control, concrete paving, asphalt paving,  Bridge construction, bascule, cable-stayed, segmental, girder, Georgia, Atlanta,  construction jobs, Bridge Project Manager, 230315-APM,