Assistant Superintendent – Multifamily Construction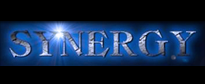 Synergy Professionals, Inc. is a national construction recruiting firm with offices in Atlanta, GA and Chesapeake, VA. We are devoted exclusively to the construction industry. Synergy Professionals is committed to being the best recruiting service available to our clients and to the candidates we present.
See our website at: www.Synergyprof.com
Description
Multifamily Developer/Builder is searching for an Assistant Superintendent for multifamily wood frame projects in Colorado.  This solid company has been in business over 30 years and offers great job stability.
As an Assistant Superintendent you will work with, and report directly to, the on-site Superintendent.
Your duties will be to assist the Lead Superintendent on all aspects of the project including footings, wood framing, roofing, drywall & finishes, on 4 story hybrid garden style projects with interior corridors and elevators.
You must be experienced with all aspects of wood framed multi-family projects, not iust a few specific trades.
You must have at least 3 years' experience working on multifamily projects with a minimum of 1 year of experience in an Assistant Superintendent or Superintendent role.
The first project will be an 8 month project in Colorado Springs.  Future assignments will be within 2 hours of Colorado Springs. Out of town living expenses and per diem is paid when a project is too far to commute on a daily basis.
Compensation: 
$90,000 - $115,000/year, depending on experience, plus healthcare, and 401K benefits. Per diem and living expenses will be paid if you are working away from home.
Keywords: construction jobs,  Superintendent,  travel, Assistant Superintendent, area superintendent, framing superintendent, finishes superintendent, MF, Multifamily, multi-family,  garden-style, stick built, apartments, condominium, condominiums, apartment,  podium, mixed-use, urban style, builder, Colorado Springs, Colorado, Denver, construction jobs,  Superintendent,  travel, Assistant Superintendent, area superintendent, framing superintendent, finishes superintendent, MF, Multifamily, multi-family,  garden-style, stick built, apartments, condominium, condominiums, apartment,  podium, mixed-use, urban style, builder, Colorado Springs, Colorado, Denver, 220908-MAS,