Construction Project Manager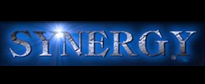 Synergy Professionals, Inc. is a national construction recruiting firm with offices in Atlanta, GA and Chesapeake, VA. We are devoted exclusively to the construction industry. Synergy Professionals is committed to being the best recruiting service available to our clients and to the candidates we present.
See our website at: www.Synergyprof.com
Description
Excellent career opportunity for a Construction Project Manager who has experience with restaurant,  office space, retail space, or hotel, renovation/remodeling projects.  This position is expected to take over as Director of Construction within 2 years.
This position reports to the Director of Construction with the expectation of taking over that position within 2 years.
The responsibilities of this position will include:

Managing the renovation of multiple restaurants at a time, 10 – 12. Project sizes are $500K - $2M.
Obtaining permits, and approvals.
Complete responsibility for the P& L on each project.
Buyout projects.
Manage subcontractor & supplier relationships.
Manage and direct the design & construction team including Engineers, designers, and subs.
Ensuring the construction conversion meets the requirements of the brand.
Some travel will be required, but minimal. There will be an on-site Superintendent on each project that will report to this position.
You will be working from the main office in Morrow, GA. (SE corner of Metro Atlanta.)
Requirements: 
You must have at least 4 years of construction experience working for a General Contractor, or CM, on renovation & /or remodeling projects of restaurants, commercial, retail, or hospitality projects. Residential remodeling will not be considered.
At least 2 years' experience as a Project Manager on renovation/remodeling projects.
Experience working on renovations of restaurants is preferred.
You must be a licensed GC in Georgia, or apply and receive a GA GC license within 90 days of employment. Licensing in surrounding states will be required in the future.
A four-year construction related degree is required.
You must currently live in the Morrow, GA area or be willing to relocate here.   No remote working.
Compensation:
$90,000 - $120,000/year, depending on experience, plus excellent benefits.
Keywords: construction jobs, PM, Project Manager, APM, PM, Assistant Project Manager, project Engineer, Tenant interiors, retail, restaurant, renovation, remodel, construction job, owner's rep, construction jobs, owners representative, restaurants, Morrow, Atlanta, GA, Georgia, Southeast, remodel, stores, project Engineer, Tenant interiors, retail, restaurant construction, restaurant renovation, restaurant remodel, retail, hospitality, hotel, entertainment,  retail construction, commercial construction, ,  220914-PM,