Chief Financial Officer – Construction and Development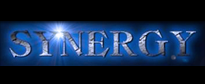 Synergy Professionals, Inc. is a national construction recruiting firm with offices in Atlanta, GA and Chesapeake, VA. We are devoted exclusively to the construction industry. Synergy Professionals is committed to being the best recruiting service available to our clients and to the candidates we present.
See our website at: www.Synergyprof.com
Description
Chicago based Real Estate Developer & General Contractor is searching for a Chief Financial Officer to replace the retiring CFO.  Candidate will be responsible for overseeing all the financial operations and accounting for the company to facilitate the continued growth of the company.
Responsibilities
Provide recommendations to C-Suite executives in all aspects of finance and financial planning for this growing company.
Lead company in financial management, tax mitigation, risk mitigation, & real estate Investment.
Develop plans to increase company profit while reducing expenditure.
Provide insight and assist the CEO in developing financial plans.
Oversee all accounting personnel, procedures, & reporting.
Develop tax strategies and review tax forms prepared by 3rd party consultants.
Work with private equity and financial entities for capital sourcing on real estate development opportunities.
Interact and advise various department directors within the company, project management, development, estimating, and others.
Requirements:
Strong knowledge of CFO responsibilities.
Initiative and foresight to make recommendations & lead the company financially without direction.
Must have experience with forecasting, percentage of completion, cash flow management, and general ledger for a construction GC, contractor, or sub-contractor.
You must have at least a 4 year accounting or finance degree.
A CPA is preferred.
You must have local Chicago area experience in a CFO or Senior Financial Manager role with a real estate developer &/or general contractor with an annual volume of at least $200M.
Compensation:
$175K - $200K+ depending on experience, plus full benefits package.
Keywords:  construction jobs, CFO, Chief Financial Officer, Senior Financial Manager, Controller, Accounting Manager, CFO, Accountant, Construction, Chicago, IL, general ledger, cost to complete, cash flow, percent complete, payments, accounting, financial analysis, financial planning, Construction Accounting, CFO, Chief Financial Officer, Senior Financial Manager, CPA,  commercial construction, Accountant, Construction, Atlanta, GA, Georgia, payments, accounting, Construction Accounting, commercial construction, 220125-CO,
Related Jobs