Civil Construction Project Manager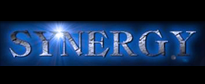 Synergy Professionals, Inc. is a national construction recruiting firm with offices in Atlanta, GA and Chesapeake, VA. We are devoted exclusively to the construction industry. Synergy Professionals is committed to being the best recruiting service available to our clients and to the candidates we present.
See our website at: www.Synergyprof.com
Description
Marine Construction General Contractor has an immediate need for a Senior Project Manager and also a  Director to manage projects throughout the U.S. Live anywhere in the U.S. and travel.  No need to relocate.
Responsibilities:
Projects are $10M - $100M brown water dredging projects.
This is a travelling, site based position. As a Senior Project Manager you will be on the project site for the duration of each project.  Hotel, per diem, and travel costs will be paid. 
If you are qualified to be a Director 50% of your time will be travel to jobsites and 25% to the corporate office. The remaining 25% can be working remotely from your home.  You will be travelling approximately 75% of the time throughout the U.S.  Hotel, per diem, and travel costs will be paid when travelling.
These projects require strong management and multi-tasking skills. You will have full responsibility for scheduling, cost control, subcontractor management, cost analysis, directing crews, billing, and maintaining excellent relationships with owners.  You will also provide assistance and input during the estimating process on every project assigned to you.
Experience:
At least 10 years' experience managing projects for a civil contractor or marine construction company is required.
At least 5 years' experience, within the last 10 years, managing dredging projects for a self-performing contractor is required.
Your dredging experience can be either hydraulic or mechanical, brown water or blue water.
Previous work history demonstrating your willingness to travel is required.
A high degree of computer literacy and ability to learn new reporting and scheduling software is required.
You must have experience managing subs and directing self-performed work. Experience analyzing cost, productivity, and schedule.
A 4 year engineering or construction related degree is preferred, but a solid history of managing dredging projects is acceptable as well.
Candidates whose experience has been working for an owner, owner's rep, inspection agency, or design firm do not qualify and will not be considered.  
Compensation:  $120,000 -$145,000/ year plus benefits, & company vehicle.  Hotel, per diem, & travel costs will be paid when travelling.
Keywords:  construction jobs, brown water dredging, dredging, blue water dredging, sitework, Site work,  underground utilities hydraulic dredging, mechanical dredging, drag line, bridge, bridges, tunneling, mining, sewer repair, dams, locks, piling, construction jobs,  Project Manager, Project Executive, operations manager, Heavy highway, civil, Heavy civil, sewer repair, pipe lining, hydraulic dredging and dewatering, mechanical dredging, environmental remediation and restoration, dive inspections, construction, pile
driving, scour repairs,  pier repairs, erosion protection, emergency salvage, permit assistance, regulatory assistance, spill response, sitework, Site work,  underground utilities hydraulic dredging, mechanical dredging, drag line, bridge, bridges, tunneling, mining, sewer repair, dams, locks, piling, construction jobs, Project Manager, directional drilling, horizontal drilling,  Project Executive, operations manager, construction jobs,  Heavy highway, civil, Heavy civil, Transportation, 201008-PM,