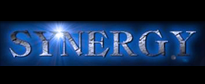 Synergy Professionals, Inc. is a national construction recruiting firm with offices in Atlanta, GA and Chesapeake, VA. We are devoted exclusively to the construction industry. Synergy Professionals is committed to being the best recruiting service available to our clients and to the candidates we present.
See our website at: www.Synergyprof.com
Description
Highly respected General Contractor is searching for a Senior Project Manager for commercial construction projects in the Charleston area.
This company has been in business for over 50 years and continues to grow. They just finished their best year in the company's history.   Because of their growth, they are looking for a qualified individual who knows how to manage multiple projects in commercial, healthcare, K-12 and/or tenant interior construction.  These projects typically range from $5M to $30M.
The opportunity for advancement is excellent.  The company is developing executive team and ownership succession plans that will be implemented over the next 10 years.
Qualification Requirements:
We are looking for a candidate who enjoys construction and brings a positive, energetic attitude to work on a daily basis.
You must have a 4 year degree in a construction related field.
You must have at least 15 years' experience in project management for either a General Contractor or a CM at-risk. Owner's representatives or Architects will not be considered.
Within the last 3 years you must have managed an individual project of at least $30M in value, or 3 concurrent projects with a combined value in excess of $20M as the Senior Project Manager or Project Executive.
You do not need to currently live in the Charleston area – reasonable relocation expenses will be paid.
Compensation:  $125,000- $150,000/year depending on experience, bonus program, vehicle allowance and excellent medical, dental, vision, & 401K plans.
Please include a project list with dates, locations, and approximate dollar values with your resume when applying.
Keywords: Construction jobs, Senior Project Manager, SPM, Project Executive, Project Exec, PX, Project Manager, PM, commercial construction,  tenant interior, T.I.,  project manager, mixed-use,  hospital, high-rise, industrial, office building, commercial construction, industrial warehouse, warehouse/distribution,  Southeast, Charleston, South Carolina, SC, Savannah, Georgia, GA, Jacksonville, FL, Florida, Senior Project Manager, SPM, PX, Project Executive, Project Manager, PM, commercial construction, retail, tenant interior, multi-family, multifamily, T.I.,  project manager, podium, mixed-use, retail, urban style, builder, Southeast, Southeast, Charleston, South Carolina, SC, Savannah, Georgia, GA, Jacksonville, FL, Florida, Senior Project Manager, Project Executive, SPM, PX, Project Manager, PM, commercial construction, retail, tenant interior, multi-family, multifamily, T.I.,  project manager, podium, mixed-use, retail, urban style, builder, Southeast, Southeast, Charleston, South Carolina, SC, Savannah, Georgia, GA, Jacksonville, FL, Florida, 210105-CPX,