Commercial Construction Estimator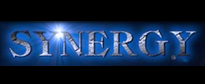 Synergy Professionals, Inc. is a national construction recruiting firm with offices in Atlanta, GA and Chesapeake, VA. We are devoted exclusively to the construction industry. Synergy Professionals is committed to being the best recruiting service available to our clients and to the candidates we present.
See our website at: www.Synergyprof.com
Description
Highly respected National General Contractor is searching for an experienced Construction Estimator for their Midwest operations. This office concentrates on municipal, healthcare, and K-12 projects.
Requirements:
You must have at least 5 years' experience working for a commercial General Contractor or CM in estimating &/or project management.
For the most recent 2 years you must have been in a full time Estimator or Preconstruction Manager.
A 4-year construction and/or engineering related degree is preferred.
Compensation:
$90K-$125K /year base salary depending on experience.
Full benefits package
keywords:  construction jobs, commercial construction, estimator, preconstruction, construction jobs, office building, MOB, higher Education, retail, healthcare, hospital, hospitality, mixed-use, hotel, condominium,  office building, Lafeyette, Indiana, Indianapolis, pre-construction Manager, Estimator, Senior Estimator, chief Estimator, base building, office, interior finishes,  project manager, estimator, estimating,  Estimator, Senior Estimator, chief Estimator, commercial construction, construction jobs, office building, MOB, higher Education, mixed-use, hotel, condominium, hospitality, hospital, healthcare, hospitality, office building, Estimator, Estimating, retail, office, interior finishes, estimator, estimating,