Construction Project Manager Assistant/Project Coordinator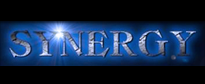 Synergy Professionals, Inc. is a national construction recruiting firm with offices in Atlanta, GA and Chesapeake, VA. We are devoted exclusively to the construction industry. Synergy Professionals is committed to being the best recruiting service available to our clients and to the candidates we present.
See our website at: www.Synergyprof.com
Description
Single Family Home Builder is searching for a Project Manager Assistant/Project Coordinator.  This is an excellent career opportunity for a Project Manager Assistant, Project Coordinator, or Administrative Assistant with construction experience.
Responsibilities:
Process submittals from subcontractors
Assist Project Manager with preparing subcontract agreements.
Assist Project Manager with pay request preparation and subcontractor invoices.
Perform daily administrative duties.
Assist with permitting applications and scheduling inspections.
Preparation of Contract Closeouts, Month End Analysis, and various reports.
Experience with supporting the estimating team from solicitation to award.
Compensation:
$40,000 - $60,000/year, depending on experience.  Great benefit package to include healthcare.
keywords: construction jobs,  Project Management Assistant, Project Manager Assistant,  PMA, Project Coordinator, Estimating, Estimate, Estimating Assistant, jobsite assistant, jobsite administrator, administrative Assistant ,Bidding Specialist, Bids, Bid, Estimator, Jr. Estimator, Office Engineer, Construction Management, Project management, Construction jobs, Construction, Single family, residential, luxury homes, custom homes,  production homes, semi-custom homes, Southeast U.S., Winder, Statham, Gainesville, Athens., Atlanta, Lawrenceville, Monroe, Loganville, Watkinsville, Jefferson. Madison, GA, Covington, Conyers, Loganville, Norcross, Duluth, Commerce, Georgia,  house, Single family, residential, custom homes, luxury homes, home construction, single family residential, Southeast U.S., GA, Georgia, house, Winder, Statham,  Atlanta,  GA, 210818-SFPM, 220317-PMA,