Commercial Construction Project Manager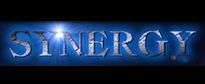 Synergy Professionals, Inc. is a national construction recruiting firm with offices in Atlanta, GA and Chesapeake, VA. We are devoted exclusively to the construction industry. Synergy Professionals is committed to being the best recruiting service available to our clients and to the candidates we present.
See our website at: www.Synergyprof.com
Description
Specialty contractor in Duluth, GA is searching for an experienced commercial construction Project Manager to manage the entire project management process from start to finish on multiple concurrent projects for them.  This specialty contractor is growing and has a need for a highly organized, experienced PM to manage multiple projects for them.  The opportunity for advancement within the company is excellent.  They have a lucrative profit-sharing program.
This is a full time, office-based position in Duluth, GA. Not remote.  Only on rare occasions will you need to travel to a job site.  At most 2-3 times/year.
You will perform contract negotiations, issue purchase orders, review contract documents and requirements, manage the preparation and submittal of shop drawings, schedule the work, negotiate material prices, price change orders, review budgets, prepare pay apps, and close out the projects.
A minimum of 5 years' experience working in project management as an Assistant Project Manager, or PM, for a commercial General Contractor is required.
You must live within 30 minutes commuting distance of Duluth, Georgia, no exceptions.
A 4-year construction related degree is required.
Compensation:  $100K - $120K, depending on experience, plus profit sharing and an excellent benefits package
Synergy Professionals does not discriminate on the basis of race, gender, age, religion, marital status, disability, or any other protected characteristic.  We encourage veterans, minorities, women, and persons with disabilities, to apply. 
Keywords: construction jobs, Commercial construction, Assistant Project Manager, PM, Project Engineer, Project Manager, fabrication, contract negotiation, purchase orders, project manager, senior project manager, director of construction, construction jobs, Commercial construction, Assistant Project Manager, PM, Project Engineer, Project Manager, fabrication, contract negotiation, purchase orders, project manager, senior project manager, director of constructionAtlanta, Georgia, GA, 220815-CPM,