Construction Assistant Project Manager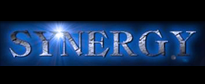 Synergy Professionals, Inc. is a national construction recruiting firm with offices in Atlanta, GA and Chesapeake, VA. We are devoted exclusively to the construction industry. Synergy Professionals is committed to being the best recruiting service available to our clients and to the candidates we present.
See our website at: www.Synergyprof.com
Description
Dover, DE
211005
Construction Assistant Project Manager
A Top 20 ENR General Contractor is looking for an Assistant Project Manager for ground up and/or complex renovations on federal installations. Projects range between $20M-$150M.
Responsibilities
• Work with and assist the on-site Project Manager with shop drawings, permitting, submittals and scheduling. Management of budgets and forecasts.
• Managing subcontractors and mentoring project engineers.
• Work with field supervision to develop and maintain safety, schedule, and quality of project.
• Work with subcontractors on submittals, coordination of contract and change orders.
Requirements:
• Candidates should have a bachelor's degree with 6-7 years of construction experience as a Project Engineer, Superintendent or Assistant PM on vertical construction projects.
• A bachelor's degree in construction management or engineering is preferred.
Compensation: $100K/year, depending on experience along with car allowance/company vehicle, living allowance and excellent benefit package to include healthcare. Please submit project list with resume.
Keywords: Construction Jobs, Project Manager, PM, APM, Assistant Project Manager, Senior Project Manager, Project Engineer, Senior Project Engineer, Schedule, Scheduler, Scheduling, Design Build, Project Controls, Primavera P6, P6, Microsoft Project Army Corps of Engineers, SECRET, TOP SECRET, USACE, EM 385-1-1, , CQCM Certified, SSHO, Military, government, federal, NAVFAC, Department of Defense, DOD, D.O.D. NAVFAC, USACE, Construction, SCIF, , Alexandria, VA, Washington, DC. Norfolk, VA, Chesapeake, VA, Suffolk, VA, Portsmouth, VA, Virginia Beach, VA, Langley AFB, Hampton, VA, Fort Lee, Fort Eustis, Dam Neck, Oceana, Ft. Lee, Newport News, VA, Williamsburg, VA, Quantico, NAS Oceana, Naval Station Norfolk, NOB, Portsmouth, VA, Chesapeake, VA, Mackall, Elizabeth City, NC, Alexandria, VA, Washington, DC. Norfolk, VA, Richmond, VA, Virginia, Fayetteville, NC, North Carolina, Fort Bragg, Camp Lejeune, Cherry Point, Wilmington, NC, Jacksonville, NC, Federal Construction, Fort Benning, Fort Stewart, Joint Base Charleston, Kings Bay, Fort Detrick, Fort Meade, Fort Belvoir, Fort Jackson, Columbus, GA, Atlanta, GA, Columbia, SC, South Carolina, Georgia, Dover AFB, Fort Dix, Aberdeen Proving Ground, Fort Detrick, Fort Meade, NAS Patuxent River, Tobyhanna Army Depot, Letterkenny Army Depot, NSA Mechanicsburg, Dover, Wilmington, DE, Delaware, NJ New Jersey, MD, Maryland, Virginia, VA, Construction Jobs, Project Manager, PM, APM, Assistant Project Manager, Senior Project Manager, Project Engineer, Senior Project Engineer, Schedule, Scheduler, Scheduling, Design Build, Project Controls, Primavera P6, P6, Microsoft Project Army Corps of Engineers, SECRET, TOP SECRET, USACE, EM 385-1-1, , CQCM Certified, SSHO, Military, government, federal, NAVFAC, Department of Defense, DOD, D.O.D. NAVFAC, USACE, Construction, SCIF, , Alexandria, VA, Washington, DC. Norfolk, VA, Chesapeake, VA, Suffolk, VA, Portsmouth, VA, Virginia Beach, VA, Langley AFB, Hampton, VA, Fort Lee, Fort Eustis, Dam Neck, Oceana, Ft. Lee, Newport News, VA, Williamsburg, VA, Quantico, NAS Oceana, Naval Station Norfolk, NOB, Portsmouth, VA, Chesapeake, VA, Mackall, Elizabeth City, NC, Alexandria, VA, Washington, DC. Norfolk, VA, Richmond, VA, Virginia, Fayetteville, NC, North Carolina, Fort Bragg, Camp Lejeune, Cherry Point, Wilmington, NC, Jacksonville, NC, Federal Construction, Fort Benning, Fort Stewart, Joint Base Charleston, Kings Bay, Fort Detrick, Fort Meade, Fort Belvoir, Fort Jackson, Columbus, GA, Atlanta, GA, Columbia, SC, South Carolina, Georgia, Dover AFB, Fort Dix, Aberdeen Proving Ground, Fort Detrick, Fort Meade, NAS Patuxent River, Tobyhanna Army Depot, Letterkenny Army Depot, NSA Mechanicsburg, Dover, Wilmington, DE, Delaware, NJ New Jersey, MD, Maryland, Virginia,