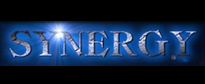 Synergy Professionals, Inc. is a national construction recruiting firm with offices in Atlanta, GA and Chesapeake, VA. We are devoted exclusively to the construction industry. Synergy Professionals is committed to being the best recruiting service available to our clients and to the candidates we present.
See our website at: www.Synergyprof.com
Description
Highly respected National General Contractor is searching for an experienced Lead Construction Estimator for their Detroit operations.  This office concentrates on industrial, aviation, and civil structures projects.
Opportunity for advancement is great!  Get in on the ground floor of a new office for this large national contractor, help it grow and become part of the upper management team as the company continues to grow.
Requirements:
You must have at least 7 years' experience working in construction for a GC or concrete structures contractor.
For at least the last 3 years you must have been a full time Estimator for a general contractor in the Detroit area. We are looking for someone who has strong relationships with the Detroit subcontracting community.
You must have experience estimating projects in the $3M- $10M range on a regular basis.
Hard dollar estimating experience is a must.
Projects are industrial in nature (manufacturing plants, W/WWTP, and aviation). Experience with estimating self-perform concrete work is a plus but not required.
A 4-year construction and/or engineering related degree is preferred.
Compensation:
$90K-$130K /year base salary depending on experience.
Full benefits package
keywords:  construction jobs, civil jobs, estimator, Project Manager, environmental, preconstruction, earthwork, heavy civil, bridge construction, heavy highway construction, industrial construction, manufacturing plants, food processing, automotive plants, automobile manufacturing, water treatment, waste water treatment, airport, runways, taxiways, terminal, airport, concrete formwork, self-performed concrete, construction jobs,  WWTP, WTP, waste Water Treatment Plant, Treatment Plant, Estimator, lead estimator,  Senior Estimator, chief estimator, director of Estimating, estimating, PM, process piping, yard piping, mechanical, construction jobs,  WWTP, WTP, Water Treatment Plant, Treatment Plant, Estimator, Senior Estimator, estimating, PM,  process piping, lead estimator, concrete work, self-perform concrete work, Detroit, Michigan, MI, 211109-EST,