Construction Builder / PM – Custom Single Family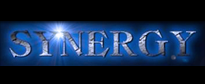 Synergy Professionals, Inc. is a national construction recruiting firm with offices in Atlanta, GA and Chesapeake, VA. We are devoted exclusively to the construction industry. Synergy Professionals is committed to being the best recruiting service available to our clients and to the candidates we present.
See our website at: www.Synergyprof.com
Description
Custom Single Family home builder is growing and looking for an experienced Builder / Project Manager in order to continue their growth.
This company has a long history of building custom homes on the north side of Atlanta.  They are expanding their territory to include the southern Atlanta area, initially with homes in Newnan, GA.  Due to the geographic challenges of commuting they are looking for an experienced Construction Manager/Builder who currently lives within a reasonable commuting distance of Newnan, or is willing to relocate to Newnan.   This person will have full responsibility for managing all activities on multiple custom homes.  Initially this person will manage a $3M & a $4M home that are currently under contract and about to start construction.    As they expand their client base in this area the opportunity for advancement managing other Builder / Construction Managers is excellent.
Responsibilities:
Schedule and coordinate subcontractors
Meet with homeowners to provide in-home estimates and status updates at every stage of their home build process
Consult with architects, engineers, builders, selections coordinator, trade contractors, and clients on plan revisions and change orders.
Walk through homes daily.
Schedule inspections.
Communicate with customers and sales agents on job sites. Answer their questions and ensure that construction meets their expectations.
Requirements:
Candidates must currently live in the Newnan, GA area or be willing to relocate there.
You must have at least 7 years of custom single family home construction experience as a PM, CM, or Builder.
Experience on custom homes in excess of $2M is required.
A construction related degree is a plus, but not required.
Compensation:
$130,000 - $150,000 /year depending on experience.
Excellent healthcare/dental/vision plan.
Bonus eligible.
Company match up to 3% on a simple IRA
Keywords: Construction jobs, Construction, Single family, residential, Project manager, builder, field , field Supervision, superintendent, luxury homes, custom homes,  Southeast U.S., Newnan, Peachtree City, Fairburn, Jonesboro, Atlanta, Marietta, Cumming, Woodstock, Canton, Buckhead, Alpharetta, Roswell, GA,  Georgia,  house, Single family, residential, superintendent, Project manager, builder, superintendent, custom homes, luxury homes, home construction, single family residential, Southeast U.S., GA, Georgia, Tennessee, TN, house, Atlanta, Marietta, Cumming, Woodstock, Canton, Alpharetta, GA, 210525-SFPM