Construction Project Manager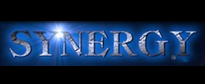 Synergy Professionals, Inc. is a national construction recruiting firm with offices in Atlanta, GA and Chesapeake, VA. We are devoted exclusively to the construction industry. Synergy Professionals is committed to being the best recruiting service available to our clients and to the candidates we present.
See our website at: www.Synergyprof.com
Description
Outdoor Recreation General Contractor has a unique opportunity for a Project Manager. You do not have to relocate.  As long as you live in the GA, NC, SC, or Eastern TN area., you can work remotely.
The Project Manager will:
Be responsible for managing recreation projects throughout the Southeast.
Be the direct contact for the project owner and their consultants.
Be responsible for managing all business aspects of the project as well as provide direction to the field Supervision.
Conduct site visits to ensure quality of the project.
Requirements:
Day travel to job sites is required (2-3 days a week); you will be able to work remotely the rest of the time. No need to go to a central office.
At least 3 years' experience working for a specialty contractor on outdoor recreation projects splash pads, playgrounds, water parks, sport fields, pools, or hardscapes.
A 4 year construction related degree is highly preferred, but not required. 
Compensation:
$80K - $90K depending on experience. Truck allowance. Healthcare, vacation, and 401K
Keywords:  construction jobs, Project Manager, PM, APM, Assistant Project Manager, splash pads, playgrounds, water parks, landscape, waterscape, pools, Knoxville, TN, Tennessee, Columbia, Greenville, South Carolina, SC, Atlanta, GA, Georgia, Charlotte, NC, North Carolina, Augusta, Chattanooga, Gatlinburg, Spartanburg, Asheville, Athens, GA, Anderson, construction jobs, Project Manager, PM, APM, Assistant Project Manager, splash pads, outdoor recreation projects splash pads, playgrounds, water parks, sport fields, pools, or hardscapes playgrounds, water parks, landscape, waterscape, pools, Knoxville, TN, Tennessee, Greenville, South Carolina, SC, Atlanta, GA, Georgia, Charlotte, NC, North Carolina, Augusta, Chattanooga, 210524-PM,