Construction Foreman-Heavy Equipment Operator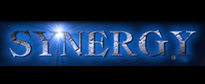 Synergy Professionals, Inc. is a national construction recruiting firm with offices in Atlanta, GA and Chesapeake, VA. We are devoted exclusively to the construction industry. Synergy Professionals is committed to being the best recruiting service available to our clients and to the candidates we present.
See our website at: www.Synergyprof.com
Description
Baltimore based demolition contractor is searching for a construction Foreman with 5-10 years of experience operating heavy equipment such as bulldozers equipped with GPS and hydraulic excavators.
Responsibilities:
The qualified candidate will need to effectively collaborate with owners, developers, subcontractors, and the home office.
This position requires you to lead and monitor a crew of demolition workers daily at the job site.
Qualifications required
While performing the duties of this position, your schedule will consist of 50-60 hours per week.
Be sure to submit your complete resume to include: name of employer, dates of employment, your role, and job duties to be considered for this career opportunity.
Compensation: Starting wages $35/hour OR salaried $85,000/year to include health insurance, bonus, 401K, life & STD disability, etc.
Keywords: Construction jobs, construction foreman, foreman, demolition contractor, demolition foreman, heavy equipment operator, hydraulic excavator operator, backhoe, demolition services, structure removal, Maryland, Virginia, Northern Virginia, Baltimore, MD, Roe, MD, Mount Ida, VA, Owings Station, MD, Dunkirk South, MD, Tower Point, MD, Monticello Park, VA, Fairfiled, PA, North Beach Park, MD.