Multifamily Construction Project Manager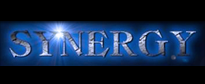 Synergy Professionals, Inc. is a national construction recruiting firm with offices in Atlanta, GA and Chesapeake, VA. We are devoted exclusively to the construction industry. Synergy Professionals is committed to being the best recruiting service available to our clients and to the candidates we present.
See our website at: www.Synergyprof.com
Description
One of the nation's largest General Contractors has an exciting new project in Music City! This unique opportunity is available to a Project Manager specializing in ground up multifamily/mixed use construction projects.
Responsibilities include:
You will be the liaison between the necessary divisions to deliver the project on budget and on schedule.
Requirements:
You must have at least 10+ years of experience working as a Project Manager or Senior Project Manager on multifamily and/or mixed-use construction projects in excess of $30M.
Wood frame/stick- built construction experience is preferred.
Possess the leadership skills to effectively collaborate with the client and subcontractors, resulting in professional, lasting relationships.
Bachelor's Degree in Construction Management or Civil Engineering is preferred.
A complete project list will be needed- Please include: dates of projects, locations of projects, and approximate dollar values with your resume when applying.
Compensation:
$130,000-$160,000K depending on experience, bonus potential.
Excellent benefit package including a great healthcare package to include: Medical, Dental & Vision Insurance, Short and Long-Term Disability Insurance, Term Life and AD&D Insurance
Additional benefits provided:
Generous Vacation Time & Paid US Holidays
Company 401(k) Matching Contributions
Flexible Spending Accounts (FSA)
Employee Assistance Program (EAP)
Commuter Benefits Program
keywords:  construction jobs, Project Manager, PM, Senior Project Manager, SPM, Construction Manager, new construction, ground-up, ground up, multifamily, apartments, hotel, hospitality, podium style,  mixed-use, ground up, wood frame construction, podium style, mixed use, vertical construction, Nashville, TN, Pottsville, TN, Charlotte, TN,  Portland, TN, Bethpage, TN, Burns, TN, Spring Hill, TN, Murfreesboro, TN, Fairview, TN, construction jobs, Project Manager, PM, Senior Project Manager, SPM, Construction Manager, new construction, ground-up, ground up, multifamily, apartments, mixed-use, ground up, wood frame construction, podium style, mixed use, vertical construction, Nashville, TN, Pottsville, TN, Charlotte, TN,  Portland, TN, Bethpage, TN, Burns, TN, Spring Hill, TN, Murfreesboro, TN, Fairview, TN, construction jobs, Project Manager, PM, Senior Project Manager, SPM, Construction Manager, new construction, ground-up, ground up, multifamily, apartments, mixed-use, ground up, wood frame construction, podium style, mixed use, vertical construction, Nashville, TN, Pottsville, TN, Charlotte, TN,  Portland, TN, Bethpage, TN, Burns, TN, Spring Hill, TN, Murfreesboro, TN, Fairview, TN