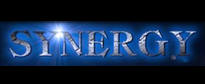 Synergy Professionals, Inc. is a national construction recruiting firm with offices in Atlanta, GA and Chesapeake, VA. We are devoted exclusively to the construction industry. Synergy Professionals is committed to being the best recruiting service available to our clients and to the candidates we present.
See our website at: www.Synergyprof.com
Description
National residential Single Family Developer has opened a new group specializing in build-to-rent homes.  They have 5000 lots purchased and another 4000 in the pipeline.  They are searching for an experienced Construction Manager / Owner's Representative to oversee the construction interests for this new group.    Opportunities available immediately in Phoenix, Arizona and Austin, Texas. 
Responsibilities:
You will be acting as an Owner's Representative for the company, overseeing the site development contractors and 3rd party home builders.
Work with local municipalities, the builders, and utility companies to ensure the homes finish on-time and on budget.
Requirements:
The ideal candidate will have at least 3 years of construction experience, preferably as an Owner's Representative or as a Project Manager for a developer/builder of new single family homes.
Experience managing production single family housing or multifamily wood frame projects is a plus, but any type of building or civil construction experience will be considered.
A degree is not required, but knowledge and use of computers and software systems is a must.
Compensation:
$65,000-$75,000 /year depending on experience, plus 20% bonus potential.
Healthcare, dental & 401K benefits.
Keywords: Owners Representative, Owner's Rep,  Construction Manager, area manager, Construction jobs, Construction, site development, civil construction, Single family, residential, Senior Project manager, builder, field , production homes, production housing, for-rent, build-to-rent, build to rent, custom homes,  production homes, semi-custom homes, multifamily residential, garden style, garden-style, wood frame, stick-built, Phoenix, AZ, Arizona, Austin, Texas, TX, house, Single family, residential, multifamily, superintendent, Project manager, builder, superintendent, custom homes, luxury homes, home construction, single family residential, Southwest U.S., Phoenix, AZ, Arizona, Austin, TX, Texas, 220523-CM