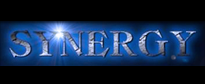 Synergy Professionals, Inc. is a national construction recruiting firm with offices in Atlanta, GA and Chesapeake, VA. We are devoted exclusively to the construction industry. Synergy Professionals is committed to being the best recruiting service available to our clients and to the candidates we present.
See our website at: www.Synergyprof.com
Description
A developer/builder/owner of free-standing medical office buildings headquartered in NW Atlanta has a need for a Real Estate Development Manager .
· This Development Manager will work on all aspects of the development process from land acquisition through construction and be the main contact for the assigned projects within the company.
· This Manager will work with the various divisions within the company and coordinate with all departments including design, procurement, purchasing, and construction to direct the process through each group to ensure each facility opens on-time and on-budget.
· Initially, you will be responsible for directing multiple concurrent projects in the Atlanta area, then later expanding throughout Georgia, and surrounding states.
Requirements:
· You must have at least 5 years of experience working as part of a development team on the development, design, due diligence, pre-construction aspects of commercial building projects being developed and constructed for an owner, developer, or developer/builder.
· This experience must have been on ground-up projects for multiple locations such as a chain of stores, restaurants, hotels, fitness centers, M.O.B's, imaging centers, tire stores, self-storage facilities, auto repair shops, retail stores, etc.. with multiple projects in various stages of development & construction at time.
· Experience with Smartsheet is a plus, but not required.
· A four year degree is required.
· You must currently live in the Atlanta area or be willing to relocate here.
Compensation:
· $110,000 - $130,000+/year, depending on experience, plus bonuses/incentives, and excellent benefits.
Synergy Professionals does not discriminate on the basis of race, gender, age, religion, marital status, disability, or any other protected characteristic.
Keywords: Real Estate development, Developer, construction operations, Developer, development, construction, purchasing, construction jobs, Construction Project Manager, Construction Executive, development Manager, retail, restaurant, owner's rep, construction jobs, owner's representative, restaurants, medical office buildings, hotels, self-storage units, retail chain stores, fitness centers, chick-fil-a, zaxby's, imaging centers, pep-boys, gas stations, repair shops auto center, popeyes, Wendy's, Mellow mushroom,, mcDonalds Atlanta, GA, Georgia, Southeast, , ground up, stores, retail, restaurant construction, hospitality, hotel, entertainment, retail construction, commercial construction, Owner's representative, Development Manager 220523-RD,
Related Jobs