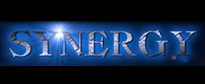 Synergy Professionals, Inc. is a national construction recruiting firm with offices in Atlanta, GA and Chesapeake, VA. We are devoted exclusively to the construction industry. Synergy Professionals is committed to being the best recruiting service available to our clients and to the candidates we present.
See our website at: www.Synergyprof.com
Description
National residential Single Family Developer has opened a new group specializing in build-to-rent homes. They have 5000 lots purchased and another 4000 in the pipeline. They are searching for an experienced Construction Manager / Owner's Representative to oversee the construction interests for this new group.
Responsibilities:
You will be acting as an Owner's Representative for the company, overseeing the site development contractors and 3rd party home builders.
Work with local municipalities, the builders, and utility companies to ensure the homes finish on-time and on budget.
You will manage the construction process for this developer / owner by representing the company's interests and interacting on a daily basis with the GC, Designers, and local municipal government representatives, on projects in the Phoenix area.
Qualification Requirements:
Candidate must have working knowledge of Microsoft Project software. Experience with scheduling software is a plus.
You must have at least 5 years of experience in construction with experience performing subcontractor negotiations and buyout.
Your experience can be in either residential or commercial construction.
Your experience must include both vertical & horizontal construction. Site development experience (excavation, grading, underground utilities, streets) as well as experience with vertical structure and interior finishing on projects is essential. This experience can be while working as an owner's representative, as a PM for a Developer/Builder, or as a PM with a General Contractor.
You must currently live in the Phoenix area, or be willing to relocate here. Reasonable relocation expenses will be paid.
A 4 year construction-related degree is preferred.
Please note –This company requires all employees to follow current CDC guidelines regarding COVID vaccinations. Therefore, you must currently be fully vaccinated or willing to do so before starting work.
Compensation:
$80,000 - $110,000/year, depending on experience, plus benefits
Keywords: construction jobs, sire work, site development, earthwork, Assistant Project Manager, Project Engineer, APM, Project Manager, PM, Owner's rep, owner's representative, Developer, development, Resident Engineer, Multifamily, commercial construction, office space, retail construction, student housing, hospitality construction, MOB, single family, homes, ground up construction, ground-up construction, town homes, townhome, Multi-family, multifamily, wood frame, residential, garden style, podium, mid-rise, midrise, mid-rise, high rise, Procore, Microsoft Project, Atlanta, Georgia, GA, ATL, construction jobs, Assistant Project Manager, APM, PM, Project Manager, Multifamily, commercial construction, office space, retail construction, student housing, hospitality construction, MOB,residential, garden style, podium, wood frame, stick built, Owners Representative, Owner's Rep, Construction Manager, area manager, Construction jobs, Construction, site development, civil construction, Single family, residential, Senior Project manager, builder, field , production homes, production housing, for-rent, build-to-rent, build to rent, custom homes, production homes, semi-custom homes, multifamily residential, garden style, garden-style, wood frame, stick-built, Phoenix, AZ, Arizona, Austin, Texas, TX, house, Single family, residential, multifamily, superintendent, Project manager, builder, superintendent, custom homes, luxury homes, home construction, single family residential, Southwest U.S., Phoenix, AZ, Arizona, Austin, TX, Texas, 220711-PMZ,