Construction Project Manager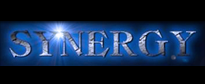 Synergy Professionals, Inc. is a national construction recruiting firm with offices in Atlanta, GA and Chesapeake, VA. We are devoted exclusively to the construction industry. Synergy Professionals is committed to being the best recruiting service available to our clients and to the candidates we present.
See our website at: www.Synergyprof.com
Description
Well-respected Commercial Roofing Company in Nashville has an immediate need for a construction Project Manager.   Projects range in size up to $2.5 Million.
Responsibilities include:
Full responsibility for a wide range of commercial roofing projects.
Be the direct contact for the project owner and their consultants.
Ensure the project stays on schedule by coordinating with maintenance.
Order materials and create invoices.
Responsible for managing all business aspects of the project as well as provide direction to the field Supervision.
Responsible for ensuring safety on the job site and handling any safety issues.
No travel required. All projects are within the Nashville area.
Requirements:
You must have at least 5 years' experience working as a PM on commercial roofing projects. Residential roofing experience does not qualify.
You must currently live in the Nashville area or be willing to relocate to Nashville on your own.
Candidate must be tech savvy and familiar with Apple products.
Compensation:
$75,000 - $85,000/year, depending on experience, plus an excellent benefits package.
Keywords: Construction jobs, Construction Project manager, pre-construction,  estimator, Knowify, Project Manager, roof, roofing, hotel, hospital, Healthcare, hospitality, office space, commercial construction, commercial roofing, PM, Nashville, Tennessee, TN,  201222-PM,