Sales Manager-Construction Equipment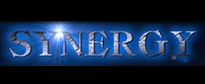 Synergy Professionals, Inc. is a national construction recruiting firm with offices in Atlanta, GA and Chesapeake, VA. We are devoted exclusively to the construction industry. Synergy Professionals is committed to being the best recruiting service available to our clients and to the candidates we present.
See our website at: www.Synergyprof.com
Description
Reputable construction equipment vendor is searching for a Sales Manager in the Charlotte, NC area.
Construction Sales Manager Responsibilities:
Manage inside and outside sales representatives and develop their business abilities along with setting and tracking goals.
Effectively create professional and positive interactions with clients.
Attend trade shows and conferences to enrich leadership and sales skills in the business environment.
Prepare, conduct, and deliver monthly sales meetings.
Maintain and manage an organized and productive Digital Marketing Program
Construction Sales Manager Requirements:
Bachelor's Degree (MBA preferred)
Must be experienced and successful in outside sales, preferably sales management in the construction industry.
Hubspot or other CRM Software experience preferred
Compensation:
Salary of $75,000-$85,000 to include excellent benefit package plus car allowance and end-of-year profit sharing
Keywords: construction jobs, construction sales, business development, bd, sales, sales manager, senior account executive, account executive, sales representative, construction equipment, charlotte, nc, north carolina, construction jobs, construction sales, business development, bd, sales, sales manager, senior account executive, account executive, sales representative, construction equipment, charlotte, nc, north Carolina, construction jobs, construction sales, business development, bd, sales, sales manager, senior account executive, account executive, sales representative, construction equipment, charlotte, nc, north carolina