Construction Superintendent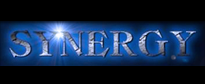 Synergy Professionals, Inc. is a national construction recruiting firm with offices in Atlanta, GA and Chesapeake, VA. We are devoted exclusively to the construction industry. Synergy Professionals is committed to being the best recruiting service available to our clients and to the candidates we present.
See our website at: www.Synergyprof.com
Description
Atlanta-area based contractor is searching for a Traveling Construction Superintendent, or Foreman ready to be a Superintendent, with restaurant or airport renovation/remodeling experience. 
The responsibilities for this position are:

Nearly 100% travel within the Southeastern US, extending into Virginia and across Texas. All expenses for lodging and food will be paid while traveling.
Supervise company personnel and a few subcontractors on short duration, quick turnaround restaurant rebranding projects.
This work is fast paced with a crew of 3 – 7 people performing nearly all aspects of the work including tear down/demolition, drywall, kitchen equipment installation, flooring, and interior finishes. Only work that requires specific licenses such as MEP work will be subbed out.
Typical projects $250K - $2.5M and are normally 3 to 8 weeks in duration
Assignments are normally for the purpose of rebranding well known restaurant brands.
If there is any downtime between assignments you will be assigned to the office to assist with other projects. The office assignments are rare and normally very short duration.  You will not be laid off between field assignments.
Requirements: 
At least 3 years' experience working for a GC, or Construction Manager, renovating/remodeling restaurant or airport interiors.
When you are between assignments you will be working at the home office in Morrow, GA , so you must live within a 1 hour commute of Morrow, or be willing to relocate to the Morrow area.
The fast pace of these projects will require you to work 60 to 70 hours/week, 7 days a week when out of town.  You will be paid overtime (1.5X) for any hours you work, including travel time to the project and home, in excess of 40 hours/week.
Compensation:
$25 to $40 per hour, overtime pay (1.5X) for time including travel over 40 hrs. a week.
All travel expenses, housing, and food is paid for by the company.
Health, vision, and dental, plus PTO and paid holidays.
Synergy Professionals does not discriminate on the basis of race, gender, age, religion, marital status, disability, or any other protected characteristic.  We encourage veterans, minorities, women, and persons with disabilities, to apply. 
Keywords: construction jobs, Superintendent, foreman, field supervisor, field supervision, traveling, superintendent, assistant superintendent, travelling superintendent retail, restaurant, renovation, remodel, construction job,  , Tenant interiors, construction jobs, restaurants, traveling construction, Morrow, Jonesboro Conyers, McDonough, Covington, Stockbridge, Griffin, , Hampton,  Jackson, GA,  Georgia, Southeast, Atlanta, GA,  remodel, project Engineer, Tenant interiors, retail, restaurant construction, restaurant renovation, stores,  restaurant , remodel, retail, retail construction, commercial construction, ,  220927-S,
Related Jobs