Senior Project Manager – Residential Construction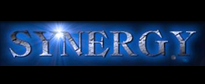 Synergy Professionals, Inc. is a national construction recruiting firm with offices in Atlanta, GA and Chesapeake, VA. We are devoted exclusively to the construction industry. Synergy Professionals is committed to being the best recruiting service available to our clients and to the candidates we present.
See our website at: www.Synergyprof.com
Description
This is a unique opportunity for an experienced Senior Project/Construction Manager who has 5-7 years of experience on ground up, custom homes more than $3M.
Job Duties:
Complete oversite of the home building process for multiple homes. Responsible for production, quality and accuracy of building per plans and specs.
Oversee the entire lifecycle of the projects from preconstruction to certificate of occupancy.
Collaborate with architects, engineers and in-house design team.
Review and maintain budgets, changes, etc. Develop and maintain positive relationships with homeowners.
Compensation: 
$120K - $150K/year, car allowance, benefit package to include healthcare plus bonus potential.  Excellent PTO!
Keywords:  Construction jobs, residential, single family, custom homes, luxury homes, home remodeling, senior project manager, project manager, c, project manager, construction manager, senior construction manager, project manager, senior project manager, construction manager, renovations, new build, site-superintendent, site superintendent, site-supervisor, project superintendent, custom home, custom homes, luxury home, luxury homes, high-end residential, high-end single family home, Washington DC,  Alexandria, Arlington, VA, Virginia, Fairfax, Fairfax County, Annandale, Centreville, Chantilly, Clifton, Falls Church, Fort Belvoir, Great Falls, Lorton, Herndon, McLean, Reston, Oakton, Springfield, Vienna Construction jobs, residential, single family, custom homes, luxury homes, home remodeling, senior project manager, project manager, superintendent, project supervisor, project manager, superintendent, assistant superintendent, construction manager, project manager, senior project manager, construction manager, renovations, new build, site-superintendent, site superintendent, site-supervisor, project superintendent, custom home, custom homes, luxury home, luxury homes, high-end residential, high-end single family home, Washington DC,  Alexandria, Arlington, VA, Virginia, Fairfax, Fairfax County, Annandale, Centreville, Chantilly, Clifton, Falls Church, Fort Belvoir, Great Falls, Lorton, Herndon, McLean, Reston, Oakton, Springfield, Vienna