Design Center Coordinator – Single Family Construction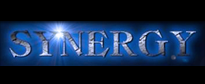 Synergy Professionals, Inc. is a national construction recruiting firm with offices in Atlanta, GA and Chesapeake, VA. We are devoted exclusively to the construction industry. Synergy Professionals is committed to being the best recruiting service available to our clients and to the candidates we present.
See our website at: www.Synergyprof.com
Description
North Carolina-based Single Family home builder is looking for an individual with Interior Design experience for their Design Center.  (Relocation costs are covered.)
This person will be assisting home buyers in making selections on fixtures, appliances, finishes and layout. These are semi-custom homes with price points in the $400K - $800K range.
This person must have strong computer and technology skills.  Some sales ability is a plus, but it is more important to have the ability to work with people and be very personable with the homeowners. Formal education and experience as an Interior Designer is not required.  Previous experience working for a builder in a design/sales studio is required. 
We are looking for someone who will help the home buyers feel comfortable making decisions in the selection of materials, appliances, and the layout of the home.
$70,000 - $80,000/year, plus a percentage of sales bonus, and full benefits package.
Synergy Professionals does not discriminate on the basis of race, gender, age, religion, marital status, disability, or any other protected characteristic.  We encourage veterans, minorities, women, and persons with disabilities, to apply. 
Keywords: interior design, interior designer, Design center manager,  sales, model home, single family home, builder, design studio, design center associate, design center Manager, design coordinator, sales associate, Winston-Salem, Greensboro, Charlotte, North Carolina, NC, Erie, PA, Charleston, WV, SC, South Carolina, Pittsburgh, PA, Philadelphia, PA, Cleveland, OH, Cincinnati, OH, Richmond, VA, Knoxville, TN, Columbia, SC, custom homes, semi-custom homes, production homes, residential, house, interior design, interior designer,  sales, model home, single family home, builder, design studio, design center associate, design studio, design center Manager, design coordinator, sales associate, Atlanta, custom homes, semi-custom homes, residential, production homes, house, interior design, interior designer, purchasing manager, sales, model home, single family home, builder, design studio, design center, Atlanta, custom homes, semi-custom homes, residential, house, 230711-DC,