Project Manager – Civil Site Development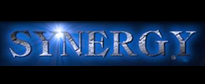 Synergy Professionals, Inc. is a national construction recruiting firm with offices in Atlanta, GA and Chesapeake, VA. We are devoted exclusively to the construction industry. Synergy Professionals is committed to being the best recruiting service available to our clients and to the candidates we present.
See our website at: www.Synergyprof.com
Description
North Caroline-based custom home builder is searching for an experienced site development Project Manager.  Reasonable relocation expenses will be paid for the right candidate.
Responsibilities:
You will be responsible for managing the civil site development process from zoning, permitting, site clearing, utilities installation, grading, paving, inspections, and pad preparation.
Manage self-performing crews, equipment, and subcontractors to develop land for home and amenities construction in new communities.
Meet with officials during the installation and inspection of civil construction, infrastructure, and home construction lots.
Requirements:
Candidate must have at least 4 years' experience managing the site work for land development of residential communities.
A 4-year degree in civil engineering is required. A Master's degree in Civil Engineering is a definite plus.
You do not currently have to live in the Winston-Salem area, but you must be willing to relocate here. Reasonable relocation expenses will be paid.
Compensation:
$80,000 - $100,000/year plus benefits, depending on experience.  Generous profit sharing bonus
Synergy Professionals does not discriminate on the basis of race, gender, age, religion, marital status, disability, or any other protected characteristic.  We encourage veterans, minorities, women, and persons with disabilities, to apply. 
Keywords:  Construction jobs, Single family, town home, residential site development, land development, earthwork and underground utilities. development, residential, Project manager, project management, civil engineer, site work project manager, land development manager,  earthwork, underground utilities, grading, paving, site work, excavation,  field , field Supervision, site manager, field manager, Superintendent, custom homes, semi-custom homes, townhomes, Winston-Salem, Greensboro, Charlotte, North Carolina, NC, Erie, PA, Charleston, WV, SC, South Carolina, Pittsburgh, PA, Philadelphia, PA, Cleveland, OH, Cincinnati, OH, Richmond, VA, Knoxville, TN, Columbia, SC, custom homes, semi-custom homes, production homes, residential, house, , Southeast U.S., Winston-Salem, North Carolina,  house,  Construction jobs, Single family, residential, Project manager, project management, civil engineer, site work project manager, land development manager, earthwork, underground utilities, grading, paving, site work, excavation,  field , field Supervision, site manager, field manager, Superintendent, custom homes, semi-custom homes, townhomes, town home, development, Winston-Salem, Greensboro, Charlotte, North Carolina, NC, Erie, PA, Charleston, WV, SC, South Carolina, Pittsburgh, PA, Philadelphia, PA, Cleveland, OH, Cincinnati, OH, Richmond, VA, Knoxville, TN, Columbia, SC, custom homes, se