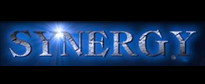 Synergy Professionals, Inc. is a national construction recruiting firm with offices in Atlanta, GA and Chesapeake, VA. We are devoted exclusively to the construction industry. Synergy Professionals is committed to being the best recruiting service available to our clients and to the candidates we present.
See our website at: www.Synergyprof.com
Description
Southeast-based developer & owner of multifamily communities has an urgent need for a Director of Construction.  The initial assignment will be as the Owner's representative on a 2000 unit mixed-use project in Atlanta.  This project is expected to take 7 years to complete.
You will direct the construction as the owner's representative for this developer to ensure the company's interests are protected.  You will interface directly with the GC, city officials, designers, engineers, and report to corporate management.
This company is over 60 years old and continues to grow and offers an excellent opportunity for career advancement.  They are looking for an individual who wants to grow with their company and have long term stable future
You will be responsible for ensuring the project finishes on time and on budget.
Ensure quality control, schedule, and budget are maintained.
Qualification Requirements:
You must have at least 10 years of experience in construction with at least 5 years working as a Project Executive, Director of Construction, or equivalent role for a GC, Developer, or Owner of ground-up multifamily, mixed-use, or commercial construction.
Experience managing the construction of a large multi-family, mixed-use, or commercial construction project in excess of $50M in value, and in excess of 500 apartment units is required.
Your experience must include both vertical & horizontal construction. Site development experience (excavation, grading, underground utilities, streets) as well as experience with foundations, framing, and finishing of homes is essential.
You must have working knowledge of Microsoft Project
You must currently live in the Atlanta area or be willing to relocate here. Reasonable relocation expenses will be paid.
A 4 year construction-related degree is preferred.
Compensation:
$150, 000 - $175,000/year, depending on experience, plus benefits
Keywords: construction jobs, Mixed-use Project Manager, project Executive, Operations Manager, Director of Construction, VP of construction, Project Manager, Project Director, PM, Owner's rep, owner's representative, Developer, development, Resident Engineer, Multifamily, single family, homes, ground up construction, ground-up construction, townhomes, podium style, Urban style, urban construction, Mixed-use, Multi-family, multifamily, high-rise residential, mid-rise residential, multi-story, multistory, podium,  wood frame, residential, garden style, podium, mid-rise, midrise,  mid-rise, high rise, Procore, Microsoft Project, Atlanta, Georgia, GA, ATL,  construction jobs, Project Manager, project Executive, Operations Manager, Project Director, Director of Construction, VP of construction,  Multifamily,  residential,  garden style, high-rise residential, mid-rise residential, multi-story, multistory, podium, wood frame, stick built, Atlanta, Georgia, GA, 220524-DC,