Multifamily Construction General Superintendent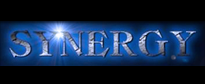 Synergy Professionals, Inc. is a national construction recruiting firm with offices in Atlanta, GA and Chesapeake, VA. We are devoted exclusively to the construction industry. Synergy Professionals is committed to being the best recruiting service available to our clients and to the candidates we present.
See our website at: www.Synergyprof.com
Description
Highly Respected Atlanta area Multifamily General Contractor has an urgent need for a General Superintendent for large multifamily wood frame construction projects in the Atlanta area.
The candidate must be very knowledgeable with wood frame construction, including Type III non-combustible construction (brick and joist structures).
This position will report directly to the Director of Field Operations.
Field superintendents will report to this position.  You will be responsible for directing, and training, the field superintendents & site teams on safety, logistics, construction methods and procedures.
Requirements:
Candidates must have at least 15 years of experience working in construction, and have been a Lead Superintendent on large multifamily projects, with at least 2 of those projects involving Type III non-combustible construction
Must be computer literate and comfortable using Procore, Microsoft Word, and scheduling software.
All projects are in the greater Atlanta area.
Compensation:  $140,000-$175,000, per year depending on experience.  Excellent benefits package,
Synergy Professionals does not discriminate on the basis of race, gender, age, religion, marital status, disability, or any other protected characteristic.
Keywords: construction jobs,  builder, site Superintendent, builder,  MF, Multifamily, multi-family, Type III non-combustible construction, brick and joist structures, hotel, hospitality, wood frame, stick frame, steel frame, concrete frame, podium, parking deck, parking garage, stick built, mixed-use, high-rise apartments, mid-rise apartments, concrete frame apartments, concrete parking deck, apartments, condominium, condominiums, apartment, builder, site Superintendent, Southeast, Atlanta, GA, Georgia, construction jobs, Procore,   Superintendent, Builder,  MF, Multifamily, multi-family, mixed use, concrete frame, apartments, hotel, hospitality, resort, convention center, condominium, condominiums, apartment, Prolog, Timberline, builder, MF, Multifamily, multi-family, apartments, condominium, condominiums, apartment, steel frame, concrete frame, , builder, student housing, assisted living, podium, mixed-use, garden style, stick built, Atlanta, GA, Georgia, 220526-S,
,