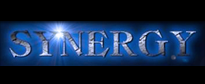 Synergy Professionals, Inc. is a national construction recruiting firm with offices in Atlanta, GA and Chesapeake, VA. We are devoted exclusively to the construction industry. Synergy Professionals is committed to being the best recruiting service available to our clients and to the candidates we present.
See our website at: www.Synergyprof.com
Description
Birmingham based General Contractor specializing in commercial construction has an immediate need for a Director of Estimating – Preconstruction Director.  This GC is looking for an experienced estimator with the desire and drive to help the company grow.   Typical projects are $1M-$5M and are a mix of 40% retail/commercial, 40% healthcare and 20% light industrial. 
This role will be responsible for:
Managing the estimating department
Reviewing project plans and specifications with the team and ensure complete scope
Soliciting subcontractor and supplier information and pricing
Supporting business development and marketing opportunities
Assist with presentations to owners
Prepare proposals, conceptual estimates, & progress estimates.
Job Requirements:
Must have 10-15 years' experience in commercial/retail, healthcare, or light industrial (office warehouse) construction projects in project management &/or estimating.
You must have been an estimator on these types of projects for at least the last 3 years.
A 4-year construction related degree is required
Experience with estimating software is required - Sage/Timberline estimating software is preferred.
You must live in the Birmingham area. If you don't currently, reasonable relocation expenses will be paid .
Compensation: $100K - $115K, depending on experience, plus healthcare and 401K benefits.   Reasonable relocation expenses will be paid if you do not currently live in the Birmingham area.
keywords: construction jobs, estimator, lead Estimator, chief estimator, estimator, senior estimator, Director of Preconstruction,  preconstruction manager, senior estimator, chief estimator, estimating, takeoff, Sage, Timberline, commercial construction, healthcare construction, industrial construction, office, school, MOB, hospital, estimator, lead Estimator, chief estimator, estimator, senior estimator, preconstruction manager, Director of Preconstruction,  senior estimator, chief estimator, estimating, takeoff, commercial construction, healthcare construction, industrial construction, office, school, MOB, hospital estimator, lead Estimator, chief estimator, estimator, senior estimator,  preconstruction manager, senior estimator, chief estimator, estimating, takeoff, campus housing, dorms, pricing, apartment renovation, apartment, multifamily, multi-family, apartments, units, garden style, hospital construction, healthcare construction, assisted living, senior living, 210218-EST,