Multifamily Construction Project Manager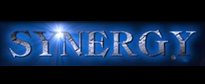 Synergy Professionals, Inc. is a national construction recruiting firm with offices in Atlanta, GA and Chesapeake, VA. We are devoted exclusively to the construction industry. Synergy Professionals is committed to being the best recruiting service available to our clients and to the candidates we present.
See our website at: www.Synergyprof.com
Description
Multifamily Construction Project Manager needed for garden style Multifamily Construction projects for the coastal Carolinas area, Wilmington, NC to Savannah, GA.  The initial assignment will be in Myrtle Beach, SC.
We are looking for a Construction PM with garden style multi-family construction experience.  All projects are stick-built, garden-style apartment complexes.
Requirements:
You must have at least 5 years' experience in multifamily ground-up construction of garden style projects, as a Project Manager working for a General Contractor or Developer/Builder.
Experience managing the construction of at least 2 large stick-built, garden style apartment complexes (250+ units) within the last 7 years is required.
A Bachelor's Degree in Construction Management or Civil Engineer is preferred.
You must currently live in North Carolina or South Carolina.
Compensation: $110,000 - $130,000/year, depending on experience, plus bonus. Excellent benefit package: healthcare, 401K, vacation, etc... Reasonable relocation expenses will be paid.
Keywords: Construction jobs, Project Executive, Project Manager, PM, Senior Project Manager, SPM, Construction Manager, Senior Construction Manager, MF, Multifamily, multi-family, podium, garden style, stick built, wood frame, apartments, condominium, condominiums, student housing, apartment, Project Executive, project manager, Senior project manager, SPM, Senior PM, podium, mixed-use, retail, urban style, builder, Myrtle Beach, South Carolina, Charleston, SC, Williamsburg, Durham, Fayetteville, Charlotte, Raleigh, Durham, Wilmington, Conway, Florence, SC, NC, North Carolina, SC, Savannah, GA, Construction jobs, Multifamily Project Manager jobs, PM, Senior Project Manager, SPM, Construction Manager, Senior Construction Manager, MF, Multifamily, multi-family, podium, stick built, wood frame, apartments, condominium, condominiums, student housing, apartment, Project Manager, Senior project manager, SPM, Senior PM, Construction Manager, podium, mixed-use, retail, urban style, builder, Myrtle Beach, South Carolina, SC, Savannah, GA, Williamsburg, Durham, Fayetteville, Charlotte, Raleigh, , NC, North Carolina, Charleston, SC, Construction 210211-MFP,