Director of Preconstruction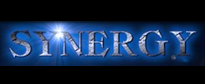 Synergy Professionals, Inc. is a national construction recruiting firm with offices in Atlanta, GA and Chesapeake, VA. We are devoted exclusively to the construction industry. Synergy Professionals is committed to being the best recruiting service available to our clients and to the candidates we present.
See our website at: www.Synergyprof.com
Description
National Developer and Owner has established a new group in Alpharetta, GA.  This is a very well financed Owner/Developer.  They have projects starting in 5 states in various stages of design and construction, with many more projects in the pipeline.  We are searching for a Director of Preconstruction to lead the pre-construction efforts for this new group.  This is a great career opportunity to work for an owner/developer and build the preconstruction team as the Director of Preconstruction for this new group.
The Director of Preconstruction will be responsible for:
Lead a team of Preconstruction Managers, Estimators, & Project Managers/Owner's reps, to prepare estimates, quantity takeoffs, solicit subcontractor participation, perform scope comparisons, perform value engineering, subcontractor buyout activities, & train and direct preconstruction staff.
Requirements:
At least 5 years' experience working for a commercial General Contractor is required.
At least 2 years working as a Preconstruction Manager or Estimator is required.
Experience with site work as well as vertical construction is required.
Experience with wood frame structures is a plus, but not required.
You must currently live in the Atlanta area or be willing to relocate here.  This is not a remote work position.
A 4-year construction or engineering related degree is preferred but not required.
Compensation:  $150K-$175K, depending on experience, bonus potential, excellent benefit package, etc.
Synergy Professionals does not discriminate on the basis of race, gender, age, religion, marital status, disability, or any other protected characteristic.  We encourage veterans, minorities, women, and persons with disabilities, to apply. 
Keywords: construction jobs,  hospitality construction, commercial construction, construction jobs, office building, hi-rise, mid-rise, mid-rise, mixed-use,, healthcare construction, MOB, higher education, multifamily, single family, single-family, hospitality, high-rise, office building, Senior Preconstruction Manager, Preconstruction Director, Director of Preconstruction,  Estimator, Chief Estimator, office, project manager, estimator, senior estimator, estimating, PM, Project Executive, Preconstruction, Estimating, take-off, Design Build, Value Engineering, Vertical Construction, horizontal construction, site development, site work, civil work, excavation, Underground utilities, Base Building, Atlanta, Roswell, Smyrna, Sand Springs, Marietta, Johns Creek, Cumming, Georgia, GA, On-Screen Takeoff, OST, construction management, civil engineering. construction jobs,  Estimator, Chief Estimator hospitality construction, commercial construction, construction jobs, office building, mixed-use,, healthcare construction, MOB,  Senior Preconstruction Manager, Preconstruction Director, Director of Preconstruction,  Estimator, Chief Estimator,  business Development, office, project manager, estimator, senior estimator, estimating, PM, Project Executive, Precon, Design Build, Value Engineering, Vertical Construction, horizontal construction, site development, site work, civil work, excavation, Underground utilities Base Building, Atlanta, Roswell, Smyrna, Sand Springs, Alpharetta, Cumming, Marietta, Johns Creek, Georgia, GA, Sage, Bluebeam Extreme, On-Screen Takeoff, construction management, civil engineering. 220920-PRE,