Federal Construction Estimator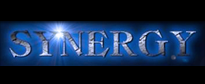 Synergy Professionals, Inc. is a national construction recruiting firm with offices in Atlanta, GA and Chesapeake, VA. We are devoted exclusively to the construction industry. Synergy Professionals is committed to being the best recruiting service available to our clients and to the candidates we present.
See our website at: www.Synergyprof.com
Description
Hampton Roads-Based General Contractor is searching for an Estimator for federal construction projects.
The Estimator will lead all estimating, direct others in takeoff and subcontractor solicitations, prepare proposals, expert level knowledge and experience in the Construction Design / Build projects.
NAVFAC and/or USACE experience is required.
Projects range in value from $100K - $10M. Most projects are located in Hampton Roads however a project could be located in any state. Only limited travel is required for occasional site visits.
5-7 years' of cost estimating experience is required with at least 2 years' experience bidding federal projects.
4-yr degree in engineering, architecture, or related degree is preferred.. Must be able to obtain security clearance or rapid gate pass.
Compensation $90,000- $105,000/year depending on experience. A full benefits package is provided.
Keywords: construction jobs, project manager, Estimator, preconstruction manager, pre-construction Sr. Estimator, Chief Estimator, Construction Manager, CCM, PMP, PE, Cost Estimator, IDIQ, Indefinite Delivery, Indefinite quantity, MACC, Multiple Award Construction Contract, Design Build, Federal Construction, FAR, DFAR, Hampton Roads, Chesapeake, Norfolk, Virginia Beach, Newport News, Hampton, Richmond, Williamsburg, Suffolk, Virginia, North Carolina, USACE, Department of Defense, Government, Military Base, NAVFAC, D.O.D., DOD, D.O.D, military, USACE, Corps of Engineers, NAVFAC, Federal Government, U.S. Government agency, State of Virginia, federal agencies, , design/build, design build. Keywords: construction jobs, project manager, Estimator, preconstruction manager, pre-construction Sr. Estimator, Chief Estimator, Construction Manager, CCM, PMP, PE, Cost Estimator, IDIQ, Indefinite Delivery, Indefinite quantity, MACC, Multiple Award Construction Contract, Design Build, Federal Construction, FAR, DFAR, , Hampton Roads, Chesapeake, Norfolk, Virginia Beach, Newport News, Hampton, Richmond, Williamsburg, Suffolk, Virginia, North Carolina, USACE, DOD, D.O.D, military, USACE, Corps of Engineers, NAVFAC, Federal Government, U.S. Government agency, State of Virginia, federal agencies, , design/build, design build, 190422-E