Highway Construction Project Manager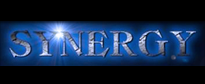 Synergy Professionals, Inc. is a national construction recruiting firm with offices in Atlanta, GA and Chesapeake, VA. We are devoted exclusively to the construction industry. Synergy Professionals is committed to being the best recruiting service available to our clients and to the candidates we present.
See our website at: www.Synergyprof.com
Description
National Top 10 Heavy Civil General Contractor is looking for an experienced Project Manager for large highway & bridge construction projects in the Carolinas.  Your intial assignment will be on a $300M+ project in the Columbia, SC area.
This a tremendous opportunity to work for one of the largest and most highly respected Heavy Civil GC's in the U.S. managing some of the largest and most prestigious projects in the U.S.
Typical project values are $100 Million - $1 Billion.
Depending on the project size, the Project Manager will either be responsible for all aspects and P & L of the entire project, or on very large projects, work as a member of the project management team and report to a SR. PM.
You must have at least 7 years' experience in highway & bridge construction while working for a heavy highway GC. Experience working as an owner's rep, for a design firm, or for an inspection company will not be considered.
Experience as a PM on at least one highway/bridge project in excess of $25M, or as an APM on a project in excess of $75M, is a must.
SCDOT  experience is a plus.
A 4 year construction-related degree is required.
Compensation:  $100K - $130K per year, depending on experience, plus a comprehensive benefits package.
Keywords: construction jobs, SCDOT, MDOT, VDOT, IDOT, FDOT, TXDOT, GDOT, NCDOT,  construction jobs, P3 construction, public private partnership,  heavy highway, Bridge, roadway, Civil construction, heavy civil, Construction, construction jobs, Project Manager, Construction Project Manager, Project Manager, PM, APM,  concrete  paving, Bridge construction, bascule, cable-stayed, segmental, girder Columbia, South Carolina, SC,  Baltimore, Raleigh, Hampton Roads,  construction jobs, Bridge Project Manager, 200213-PM,
Related Jobs